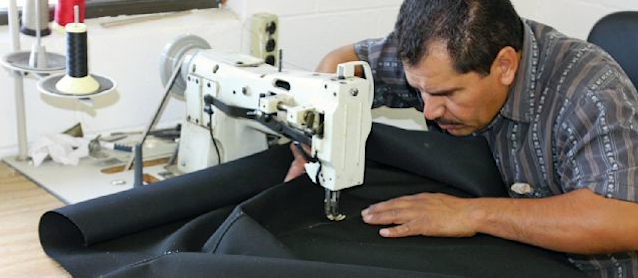 Rod & Custom magazine recently published a pictorial on how to trim a removable roof on a custom 1946 sedan-turned-roadster pickup. Check it out!
Trimmed by Loyola Auto Interiors of Gardena, Calif., the solid roof gives the outward appearance of a classic folding convertible top, and is paired with an equally bogus but unique bowed headliner.
Vehicle owner Kev Elliot explains:
It had always been the plan from the start to get it padded and covered, to resemble a folding roof, hence the use of top bows and flat sections between them, as a genuine early folding roof has no compound curves. […]
I couldn't have hoped for a better result, with the outside covered in high-density foam, then Mercedes cloth, and the inside treated to a foam-backed headliner, but keeping the top bows visible. It looks for all the world to a casual observer as if it would fold, yet is solid, and still easily removable via a few bolts.
It was no easy task, but the result was fantastic. Here's what they were able to pull off…
Before: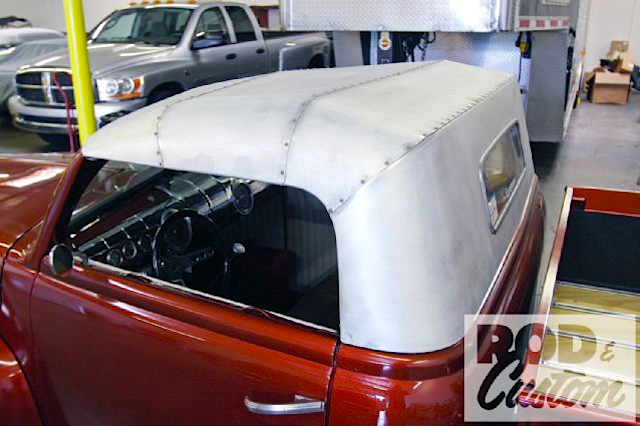 After: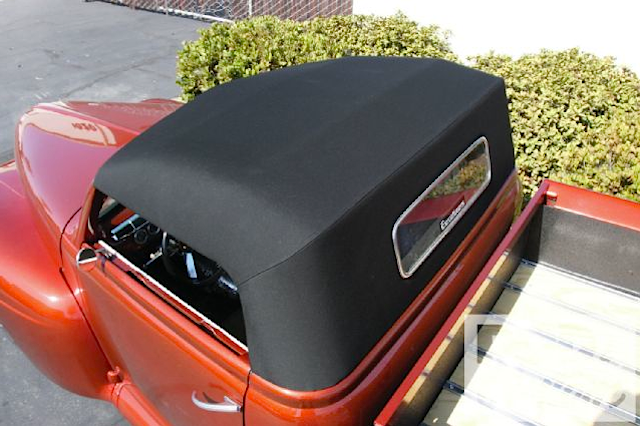 To check out the full pictorial, read "How to Trim a Lift-Off Hardtop" at Rod & Custom magazine.