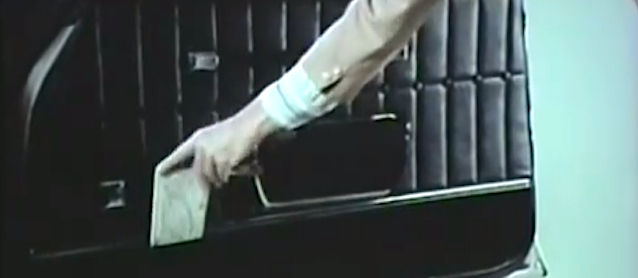 Forget about expensive cup holders, perfuming systems and even vibrating car seats. Believe it or not, at one time a feature as simple as a door panel was considered a luxury item. And when automakers started making them standard, well that was a big deal.
Check out this commercial for a 1971 Chevrolet Monte Carlo. The presenter boasts that the vehicle's door features "a map pocket, carpeted scuff panel, elegant upholstery and a vinyl assist grip — all at no extra cost."
The door panels were such a big deal that Chevy even recruited Anthony Eisley, star of the hit television series "Hawaiian Eye," to host the commercial.
We've sure come a long way — haven't we?
http://youtu.be/-FPQlf6Ib9k