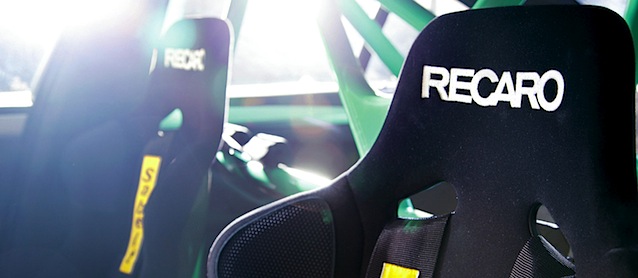 Once a brand and style of bucket seat only auto trimmers and car enthusiasts knew, Recaro has grown to become the auto industry's preeminent manufacturer of sport seats. While you can still buy its products in the after-market, the German company has landed a number of lucrative deals to supply its seats directly to automakers and even produces a line of racing-style baby car seats.
Of course, the company's success is well deserved. Recaro's products are attractive, functional and high-quality. Just ask auto writer Aaron Foley, who recently took a tour of the company's trim facility in Auburn Hills, Mich.
Foley, who documented his trip in a photo essay published on Jalopnik, learned about every step in Recaro's trim process — from  marking imperfections in leather hides to sewing seat covers and later installing them.
He writes:
There are so many sewing machines here. I grew up with a grandmother and aunt who made dresses, suits, Halloween costumes, upholstery and other linens for our entire family, so I know about the calluses that come on your hands, the laser-sharp attention to detail, the paralyzing fear of getting your hand caught under the needle. It takes six months of training for a potential Recaro employee to work the sewing machines. Some are assigned to sew the cloth and leather to the foam undersides, some get to embroider "SS," "Z/28," "ST" or whatever trim to the headrest and some have to follow the careful stitching patterns laid out in the two-dozen meetings Recaro had with the OEMs months before.
Any trimmer who's had to reupholster a Recaro seat can tell you it's no easy task. There are a lot of bits and pieces to consider, with no assembly line of work stations to help you out. But differences in workflow aside, it's interesting to see how the company's team of trimmers operates.
Check out these behind-the-scenes photos shot by Foley during his visit: "Here's How a Small, Obsessed Army Makes Recaro Seats by Hand," as well as his write up of the experience.
[Photo cred: European Car]