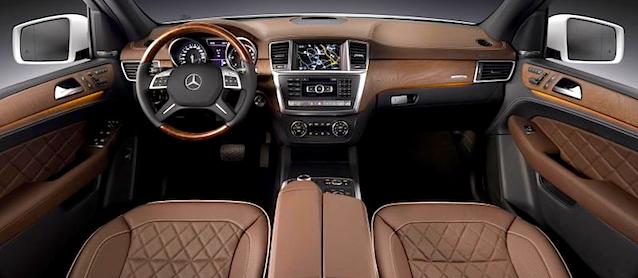 A recent article published by The Hollywood Reporter cites designers at BMW and Cadillac calling brown leather interiors the new fad in cabin design — bumping black leather, the perennial winner, out of the picture.
Black leather upholstery became de rigueur for luxury cars during the '80s and '90s – the influence of industrial design, which favored black, according to Alexandra McGill, lead designer at BMW Group DesignworksUSA. Now, the pendulum is swinging to brown, the traditional choice in auto upholstery, partly to soften the pervasive tech in automobiles. "Brown is a more natural rendition of leather color and speaks to craftsmanship," she says. "Things made of brown materials are typically handcrafted." As Eric Clough, Cadillac's director of interior design, points out: "Brown is a classic color; it comes off as expensive." That's evident in the brown leather in Rolls-Royce's $285,000 2014 Wraith. McGill credits China, whose sheer buying power increasingly influences automobile design trends: "Golds, beiges and browns are really popular there." [more]
Admittedly, the article, titled "Luxury Cars: 6 Over-the-Top Options," is pretty ridiculous. Neither of the six options listed – including diamond pleats and low-gloss natural wood finish – seem so "over-the-top" to me. Then again, I might be too close to the industry to tell what average car buyers think.
Still, I have noticed the growing resurgence of brown leather. In sports cars, where the shade was once considered too drab and old school to market to a youthful, thrill-seeking crowd, it's now become a design staple.
In fact, just the other day I was telling Naseem how I one day hoped to buy a navy blue Porsche Cayman with a chocolate brown interior. I would never have said that 10  years ago — when it seemed everyone was pushing red, yellow or silver cars with black interiors.
What gives? Is brown the new black? Have you noticed increased popularity for the shade? If so, has it mostly been with luxury cars or a broad spectrum of models? Share your thoughts in the comments section below.