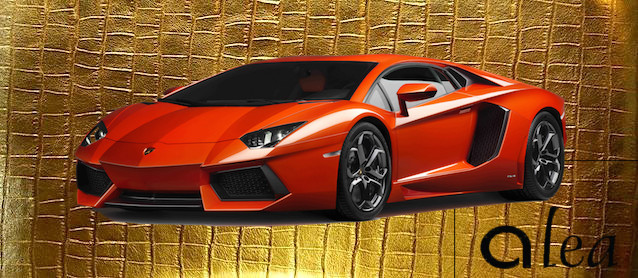 We have lots of exciting news to report from Alea Leather this month — including product updates, free promotions, ways to make your auto upholstery shop's website more engaging, and details on a one-off Lamborghini Aventador trimmed for a very special customer.
Product Updates
Alea's popular Ferrari-themed F458 seat cover was recently redesigned. It now features longer horizontal stitches on its inserts, providing a much sportier look. Customers with performance street cars will definitely want to check it out.
Also, shops that do a lot of cloth/vinyl to leather conversions, will be happy to learn that Alea is the first seat cover manufacturer in the industry to acquire the factory colors and patterns for the 2015 Chevrolet Tahoe and GMC Yukon.
Alea also now offers perfect color matches for the 2014 Chevrolet Silverado and GMC Sierra.
Free Promotions
Alea values our business so much that it launched a rewards program for auto upholstery shops. With "Alea Leather Smart Points," you can earn 100 points for every leather interior kit you buy. Redeem 7,500 points for a free two-row stock leather interior. You can sell it, install it in your car, anything you like — it's yours!
Customer Engagement
Surely you're already familiar with the Alea Design Studio — a free web tool that allows you to choose from nine attractive sewn patterns and a range of colors to create custom seat covers for customers.
Well, now you can incorporate it into your shop's website, allowing customers to design their own covers and print out the specs for you to order. For details contact Susan Sheehan at (512) 913-5334 or Jeff White at (205) 296-2250.
Lamborghini Time!
Speaking of "Lambo Stitching," check out this 2013 Lamborghini Aventador that Alea customized for renowned Hong Kong businessman Stephen Hung.
The supercar, a present to himself for closing a major deal, was painted gold and had its seats, door panels and console trimmed in matching alligator-print leather. Alea also embossed Lamborghini's raging bull logo on its headrests.
You won't find exotic leathers or colors in the Alea Design Studio, but rest assure they're available. Alea also does custom embossing and embroidery — just ask.
Here are some photos of Hung's Aventador: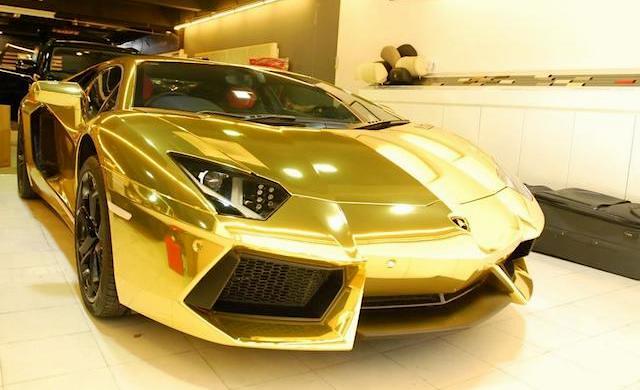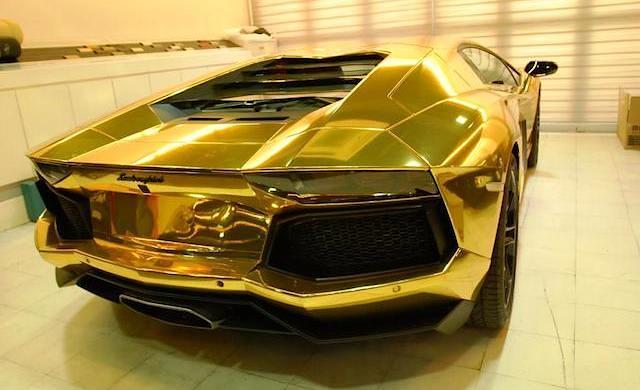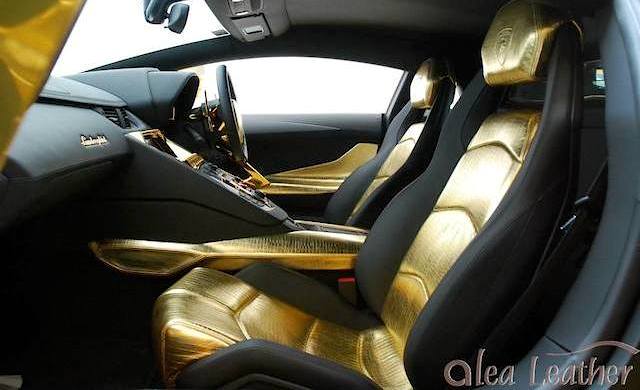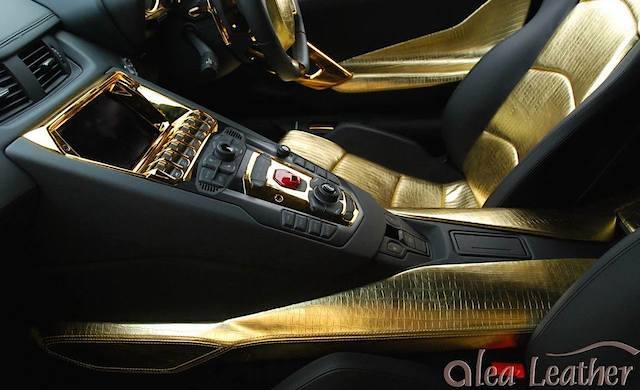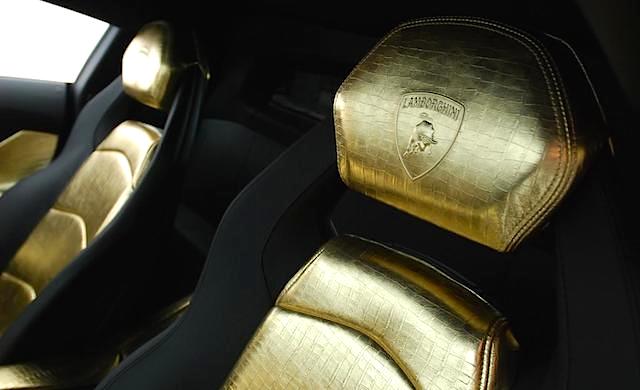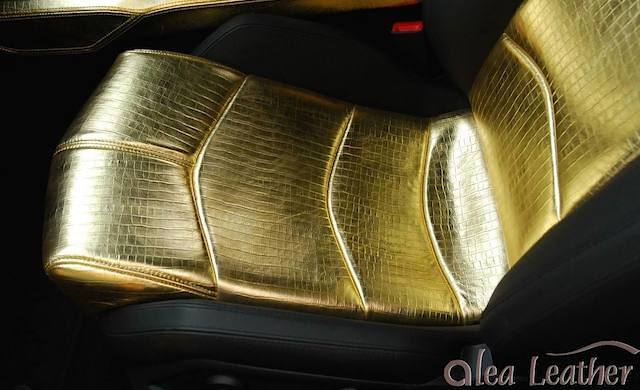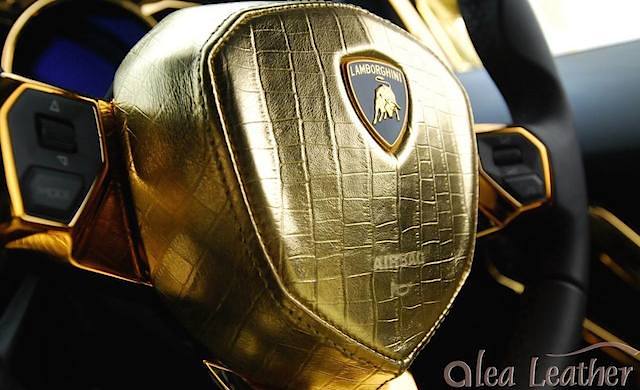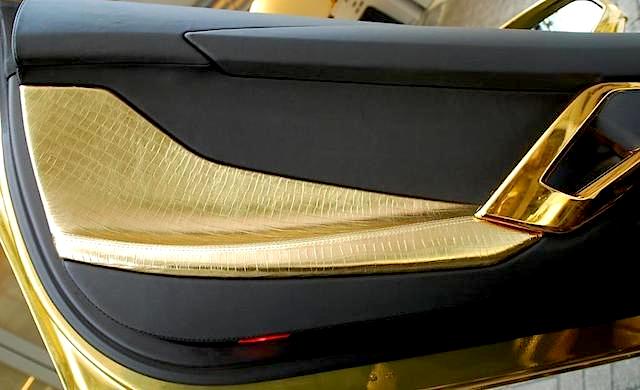 To set up a business account with Alea Leather, call toll-free 877-607-8943 or visit AleaLeather.com.