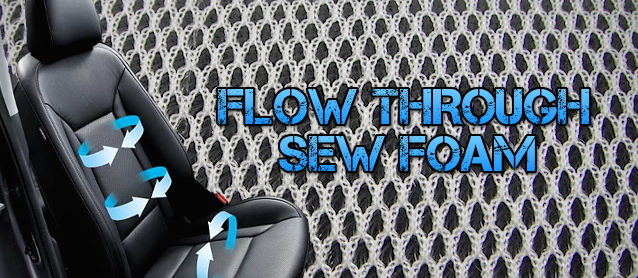 If you've worked on car seats equipped with cooling systems, you're familiar with Flow Through sew foam. This unique, scrim-backed foam is a must-have for any auto upholstery shop that does repair work on late-model vehicles.
When automakers began equipping seats with systems that deliver a cool breeze through their cushions, it wasn't enough to use perforated fabric to allow air to exit seat covers, they also needed a sew foam that could do the same. Flow Through sew foam — sometimes called reticulated foam, 3D space fabric and seat-ventilation foam — was the solution. It has the same comfort, thickness and durability as traditional scrim-backed foam, but is porous, allowing air to easily pass through.
Flow Through sew foam is sold by the yard and can be purchased at DLT Upholstery Supply via special order. We recommend stocking at least a few yards in your inventory. That way, in the event you're asked to replace an insert panel on a seat equipped with a cooling system, you'll be prepared.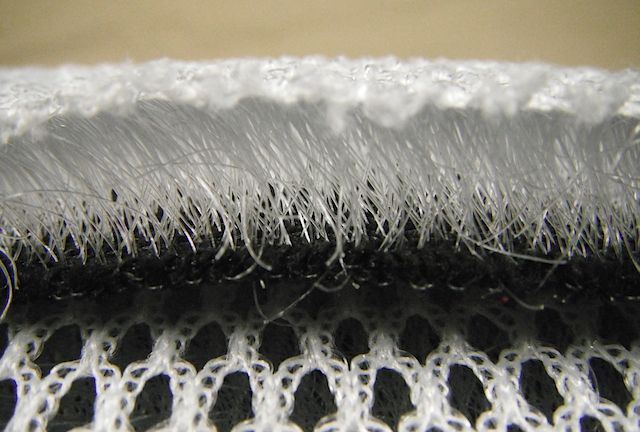 To read what other auto trimmers think of Flow Through sew foam, check out this discussion thread in our Auto Upholstery Forum.