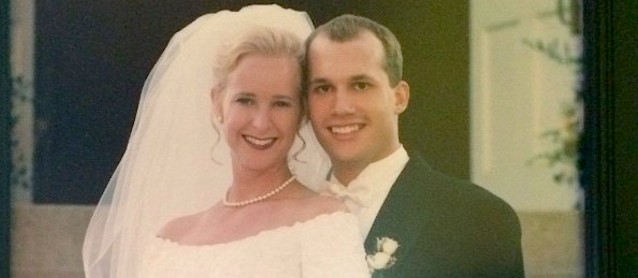 In times of great sadness, one must rely on the kindness of family, friends and sometimes even strangers for support. We hope that The Hog Ring community will rally together to help support a family within our industry in their time of need.
On the evening of April 25, Josh and Monica Griebel of Griebel's Upholstery in Germantown, Wis., died in a car accident, leaving behind five beautiful children — ranging in age from 16 months to 13 years old.
The tragedy has left the children heartbroken, but with the help of their aunt Rebecca and uncle Dave, who've so lovingly taken them in, they're going to pull through.
Still, they're going to need our help. Including their own two kids, Rebecca and Dave now have seven children to care for. To pay for food, clothes, bills, school, activities and everything else that goes along with raising a big family, they'll need support.
That's where we come in…
We never met Josh or Monica. But from the outpouring of love displayed on the Facebook page established in their memory, we can tell that they were happy, loving and hardworking parents — just like most of us. The fact that they were upholsterers, hits even closer to home.
To support the Griebels, we're asking everyone in The Hog Ring community to please donate what you can to a memorial fund established for the children. Whether it's $1 or $100, every bit helps and will go a long way to fostering safety and security in their lives.
To donate to "The Griebel Fabulous Five," please visit their "Go Fund Me" page where you can do so quickly and easily using your credit card.