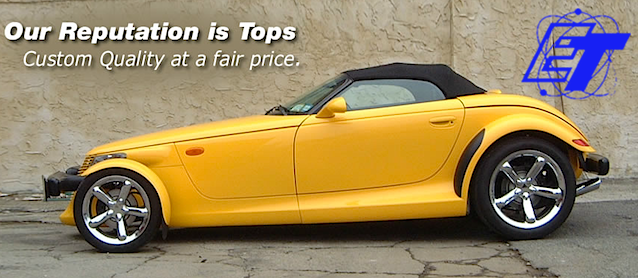 Like most of our auto upholstery shops, Electron Top is a family owned and operated business. Therefore, it shouldn't come as a surprise to read that the May issue of "Keep in Touch!" — Electron Top's monthly newsletter — is dedicated to their mother Kitty Strauss and all our moms too.
The team at Electron Top writes:
May is a special time to honor all Mothers. Mothers are angels and ours is no exception. She is always there for us and never asks for anything in return. This month is dedicated to our Mom and all the other Mom's for their unselfish behavior and loving ways. Thanks Mom!
To read more about Kitty and all she's done for her family at Electron Top, download your free issue of "Keep in Touch!" by clicking here. Also, keep your eyes peeled for The Hog Ring flier that Electron Top is sending out with every newsletter!
To set up a business account, visit www.ElectronTop.com or call (800) 221-4476. Don't delay — it's convertible top season!