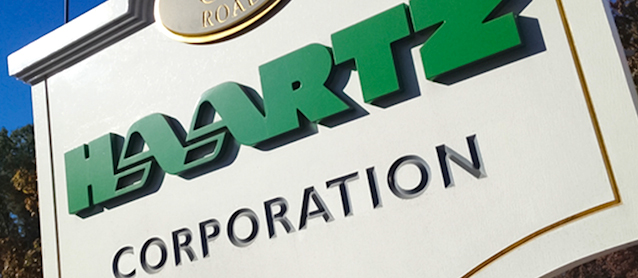 It's with great pleasure that we introduce The Hog Ring community to our newest site sponsor: Haartz Corporation — the world's leading supplier of automotive topping fabrics.
Stayfast, Twillfast, Sonnenland, Landmark — you know the brands, now learn about the company behind them.
Haartz has been a trusted automotive supplier since 1907, and continues to be privately owned and operated by the Haartz family. Since it's founding, Haartz has been an innovator in the areas of style and design. In fact, nearly every automaker – from Alfa Romeo to Volvo – sources its topping fabrics from Haartz.
Aston Martin, Audi, BMW, Bentley, Cadillac, Chevrolet, Chrysler, Dodge, Ferrari, Ford, Honda, Jaguar, Jeep, Kia, Land Rover, Mercedes-Benz, Nissan, Porsche, Rolls Royce, Toyota, Volkswagen, etc. – they all use Haartz!
The company has also taken the aftermarket by storm. Just ask our sponsors Electron Top and Kee Auto Top who only manufacture replacement tops using Haartz because they pride themselves on quality.
Best of all, the company never stops innovating. Currently, Haartz is focusing on advanced weaving and embossing technologies that give both OEM and aftermarket designers freedom of expression.
Haartz's fabrics also have a wide range of applications — including tonneau, nose and tire covers; door panels and inserts; instrument panels; consoles; seating; headliners and sun visors.
Trusted the world over, Haartz employs over 400 people and is headquartered in Acton, Mass. It manufactures in Massachusetts, Mannheim, Germany and soon in Pune, India. Haartz also maintains sales offices in Detroit, Munich, Tokyo, Delhi and Chongqing.
Don't put the reputation of your auto upholstery shop on the line by buying or installing tops made from any other fabric.
To read more about Haartz, including why you should only trust convertible tops manufactured with their topping, visit Haartz.com and check out the company's listing in our Industry Directory.