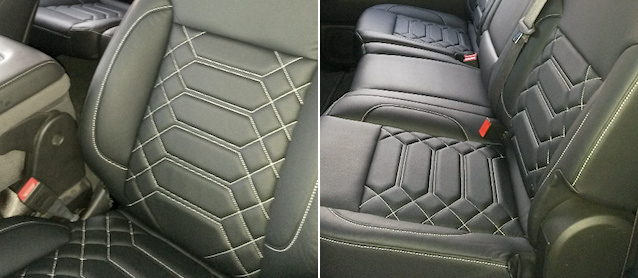 Listen up — Alea leather Specialist Inc., the auto upholstery industry's premier manufacturer of high-quality leather seat covers, is offering limited-edition kits for the 2015 Chevrolet Silverado and GMC Sierra Crew Cab that your customers will love.
The covers, which are ebony and feature grey contrast stitching, don Alea Leather's latest pleat design, the Lazio insert. It's a unique take on the long-tail diamond pleat, except the quilting is on the left and right side of the tail, not down the center. The look is both unique and sporty.
No doubt, customers will love these seat covers — but Alea Leather is only producing 100 of them. Once they sell out, that's it!
So act fast! You can inquire about pricing and pre-order your seat cover today by calling an Alea Leather sales rep at 877-607-8943.
Also, be sure to enter Alea Leather's Custom Interior Give Away for a chance to win custom leather seats for your vehicle!