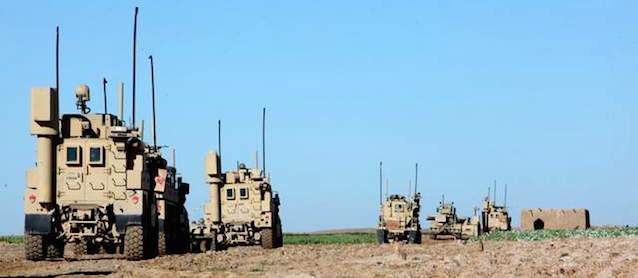 We've reported on "smart" car seats before — ones that can detect heart attacks, warn drivers of dangerous driving conditions, and even read butt prints to automatically dial in preferred vehicle settings.
Now, Naval researchers are developing a vehicle seat suspension system that can help protect Marines riding in tanks and helicopters from the impact of explosions.
The Marine Times explains:
The suspension system prevents some of the impact from mines or improvised explosive devices from moving through the seat and into the passenger, effectively lessening the force of the blast that reaches the body.
Additionally, it reduces the intensity of vibrations passengers in ground vehicles and helicopters feel through their seat, allowing for a more comfortable ride.
The military has used this type of suspension system in the past, but it was calibrated for men of average weight. The new devices automatically adjust to fit passengers ranging from 140 to 365 pounds. This includes the lightest 5 percent of women and the heaviest 5 percent of men, fully dressed in gear and personal protective equipment.
"This is an intelligent seat," said Robert Kargus, an engineer with the Army Research Laboratory. […]
When there is an under-body blast, the suspension system almost instantly adjusts the tension in the seat to match the size of the explosion and lessen the impact for passengers, Kargus said. [read more]
If the researchers pull it off, perhaps similar technology could one day find its way into cars available to the public — not to protect from IEDs, but U.S. pot holes, which are pretty jarring in their own right.
To learn more about how the military-grade suspension system works, read "Seats would deliver shock-free, safer ride in vehicles and helos."