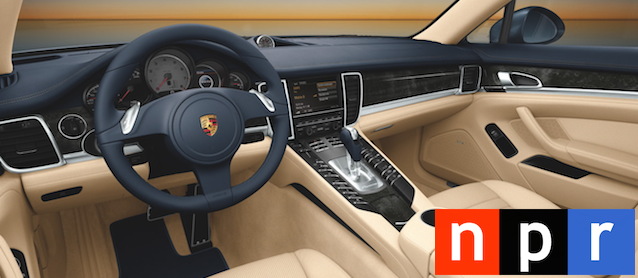 National Public Radio (NPR), which plays all day long in our auto upholstery shop, recently aired a fascinating report titled: "What fluctuations in currency mean for car interiors." You should give it a listen.
During the report, John Krafcik, president of auto data service TrueCar, explains how a simple peek into the cabin of a new car can tell you if an automaker is doing well financially or on the skids. Here's one example…
You can tell if times are good for an automaker with a couple of different clues. And one of them is – and I love this – the number of visible stitches you see.
And the contrary – during times when automakers are for whatever reason trying to reduce the cost of a car, that is one way and one of the first places that automakers go. [more]
The piece goes on to explain how fluctuations in the value of the dollar influence such matters, and why it's important to customers and the aftermarket (which, of course, includes us) that we pay attention to such things.
If you're at all interested in how the decisions automakers make affect us, hit play on the audio player below. The report is only three minutes long.