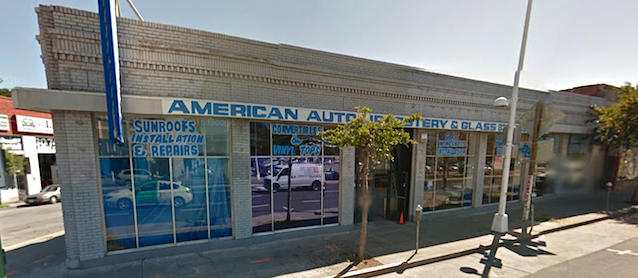 American Auto Upholstery and Glass in Oakland, California, was vandalized last week during a May Day protest-turned-riot that targeted the city's Auto Row.
The shop, owned and operated since 1973 by Lebanese-American immigrant Joe Abraham, was one of several that had their glass fronts broken and cars tagged, dented and set ablaze.
Worse still, the businesses affected are complaining that local police enforcement did little to stop the violence and the city government isn't doing much to make things right.
In an interview with the San Francisco Chronicle, Joe explained his ordeal:
At American Auto Upholstery and Glass, owner Joe Abraham pointed to eight broken front windows and said he just might leave them boarded up. A sign said the shop gives free glass repair estimates, but Abraham said that only applies to auto glass windows, not auto glass repair shop windows.
"I could fix them today, but what about tomorrow? Do I want to come to work every morning wondering if my front windows are going to be there?"
The plywood repair cost him about $200. The plate glass repair would cost more than $10,000.
"This makes my blood pressure go up," he said. "I can't sleep sometimes. It's really ridiculous, but what are you going to do?''
Like his neighbors on Auto Row, Abraham said all he has gotten from the city is a bunch of apologies.
"Sorry, sorry, sorry, they say. It's easy to apologize. What good is it? It doesn't fix my windows." [read more]
Though most of the shops affected have insurance that will cover damaged property and reconstruction expenses, many will have to first pay the costs out of pocket and then wait for reimbursement — a tough prospect for any business to swing in this economy.
For its part, the city of Oakland is promising vandalized merchants permit-free repairs and the opportunity to apply for grants and low-interest loans. Understandably, though, business owners say that's hardly enough.
Thankfully, neither Joe nor any of his neighbors were injured in the riot. Our thoughts and prayers are with them, as they begin the difficult process of rebuilding.