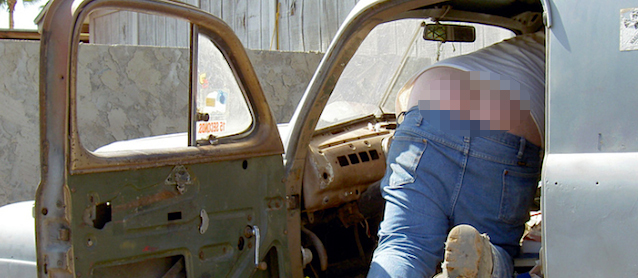 We've examined how messy shops can cost you money. But what about sloppy attire and unprofessional language? In an industry where first impressions matter, they too could be a liability.
In the May 2015 issue of Restyling & Truck Accessories magazine, SEMA PRO council member Josh Poulson addresses these issues, and shows how making simple changes can "upgrade" the way people perceive your shop.
In writing the article, Josh pulled from his experience running Auto Additions in Columbus, Ohio, which was named Restlyer of the Year 2012-2013. While his shop works primarily with dealerships, the tips he shares are universal and can be applied to every auto upholstery business.
Below is an excerpt from the article:
Professionalism is very often times lacking in our industry because of many reasons, but if you do your part in maintaining a professional business, then you will flourish and in turn help the industry as a whole.
Maintaining a high level of professionalism requires looking the part and paying attention to the words you use to describe your products and services.
As an example, do you find yourself constantly wearing jeans and t-shirts to visit customers or do you attempt to at least wear business casual? The perception of jeans sometimes can be of the guy who works out of the back of his truck. Whether that is you or not does not matter. What you are portraying is what matters. […]
Your professionalism is also reflected in the way you speak and the words you choose when describing your business.
We all know that instead of cheaper products there are less expensive ones, but do you translate that into other areas? For instance, do you have a shop or an installation facility? Do you install aftermarket products or perform automotive upgrades?
When you are talking to someone informally, rather than strictly professional, you may think you are relating to them better or befriending them. But remember, a customer wants to ultimately be treated as a customer. It may sound inconsequential in the vast scheme of everything you do in working in this industry, but remember the little things add up, especially if you want to upgrade your business.
To read the full article, check out "Are You Upgrading Your Business?" on page 14 of this month's issue of Restyling & Truck Accessories magazine. You can download a free copy here.
What do you think? Can sloppy attire and unprofessional language hold your shop back? Are these issues that you've had to address in the past? And if so, how did it work out for you?