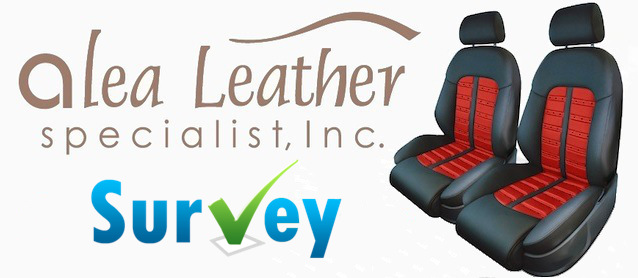 It's not often that an industry supplier or manufacturer asks auto upholsterers for feedback. So when Alea leather Specialist, Inc. announced it was launching an industry-wide survey to gauge satisfaction with its products and services, we knew we had to be a part of it.
We're asking every member of The Hog Ring community to please take a few minutes to complete Alea Leather's online survey. Only six questions long, it's quick and easy to complete.
Even if you've never before purchased or installed an Alea Leather product, we'd appreciate your response.
The answers you provide will go a long way to helping Alea Leather better understand what independent auto upholstery shops want — in terms of customer service, product range, quality, price and more.
In short, this is a great way to help both Alea Leather and ourselves. So please take a few minutes to complete the survey: Alea Leather Survey.