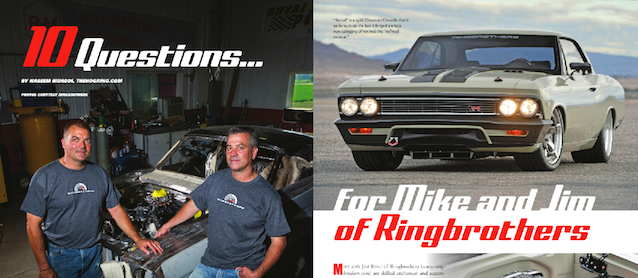 We're excited to announce that our article "10 Questions for Mike and Jim of Ringbrothers" made the front cover of the July 2015 issue of Performance & Hotrod Business magazine!
The interview, which we conducted on the sidelines of the 2014 SEMA Show, is a must-read, as we got the two legendary car builders to open up about their respect and admiration for our craft, a subject we never heard them speak about before, as well as other subjects related to auto upholstery.
The answers they provided were both thoughtful and insightful. For instance, did you know that the brothers often plan a car build's interior before anything else? They're also huge proponents of more people learning our craft and becoming professional trimmers.
Of course, the brothers also told us all about the jaw-dropping interior in their latest build, a 1966 Chevrolet Chevelle dubbed "Recoil."
Check us out on the front cover: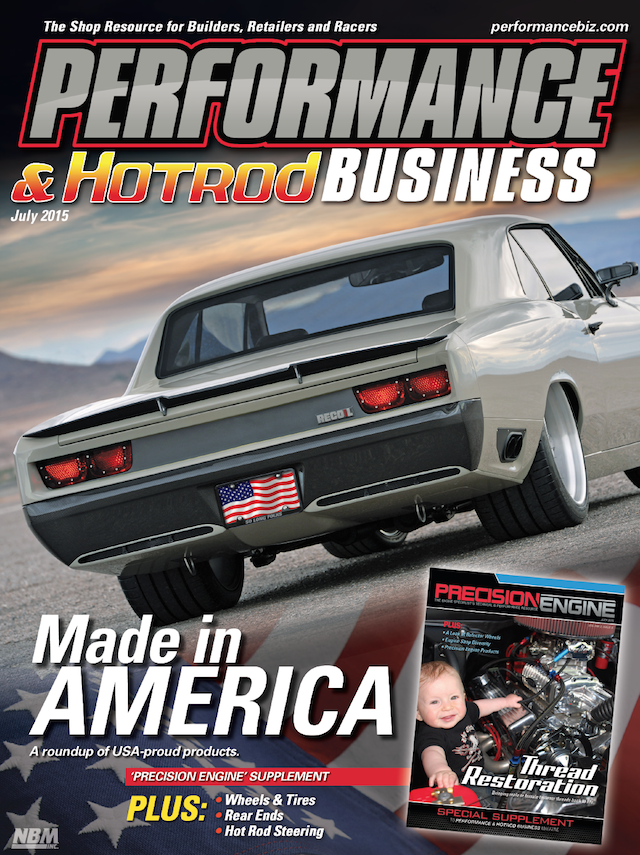 Click the above photo to read a free online copy of Performance & Hotrod Business magazine, and turn to page 50 to see our interview with the Ringbrothers.