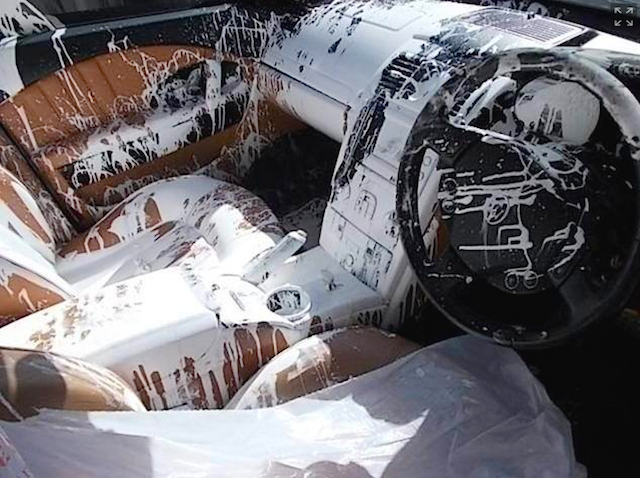 Think you're having a bad day? Imagine how the owner of this Maserati feels.
The Australian driver was cruising down the street in his super luxury car when he suddenly swerved to avoid hitting a dog. The car jerked so hard that it sent a can of house paint sitting on the backseat flying, spilling its contents all over the plush interior.
The damage was so extensive — $60,000 in repairs — that the owner's insurance company decided to scrap the car.
"As the tin flew around the car like a mini tornado, the leather interior and windscreen were liberally splashed with a thick coat of white paint," said insurance claims manager Hayley Cain.
"Fortunately the driver was fine, but given the extent of damage to the interior, our insurance assessors declared it a write-off."
For more details, check out Inquisitr.