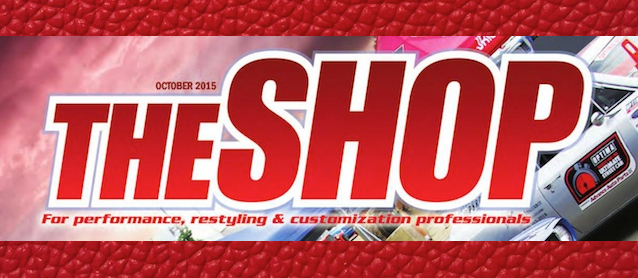 The Shop, formerly Performance & Hotrod Business magazine, just published the latest installment of "Auto Upholstery 101" — an article series by veteran trimmer Harry Weimann, in which he explains the basics of our craft to interested car enthusiasts and industry rookies.
After outlining the tools of our craft in "Auto Upholstery 101" and the fabrics and materials we use in "Auto Upholstery 101.2" and "Auto Upholstery 101.3," Harry begins to identify, define and explain the history of basic elements of a car interior in "Auto Upholstery 101.4."
Here's an excerpt from the article:
Padded dashboards became popular during the late 1950s and early '60s. Here is a trivial question for you: do you know the year and vehicle that had the first padded dashboard? (The answer is the 1948 Tucker!)
So, with padded dashboards this became another area of concern for the owner when it was damaged. Repairing a torn or deteriorated dash will take some expertise, because in some cases it will require removal and in others the dash will need to be repaired in the vehicle.
Today there are companies that are reproducing dash covers to replace the existing covers and in cases for which there are no reproductions, a new cover would need to be sewn and reinstalled.
No matter which case, the foam under the cover will need to be repaired or replaced and this takes time, patience and knowledge for a quality job. I have repaired both the pre-molded and sewn in dashboards.
Estimating both of these methods can be very difficult, so a word to the wise: if you decide to take on a dash replacement job, charge by the hour.
As you can see, Harry's articles are packed with loads of helpful information that every trimmer should know. So be sure to assign them as "homework reading" to new employees and apprentices.
To read the full article, skip to page 40 in this digital copy of The Shop. Of course, we'll also let you know when Harry's next article is published.