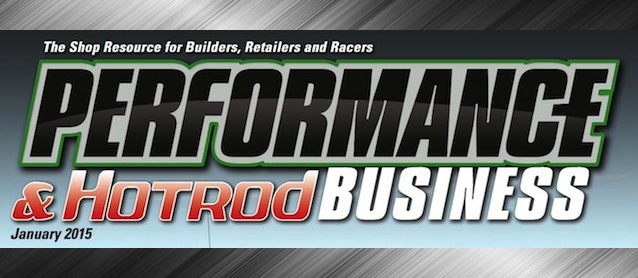 Sometimes it's good to get back to basics — which is exactly what Harry Weimann has started to do in his regular "Interior Insights" column for Performance & Hotrod Business magazine. For 2015, the former trimmer-turned-director of operations at WyoTech is shifting focus from writing about the business of auto upholstery to teaching people how to do it.
In the January 2015 issue of Performance & Hotrod Business, Harry explains:
I've been writing "Interior Insights" articles for over three years now. Most of my articles have focused on the business portion of the automotive upholstery industry. I've talked about everything from customer service, looking for new talent to marketing your business.
Starting this year, I'll be taking a new and different direction on article topics.
I plan on launching a series of articles that will deal primarily with basic auto upholstery. These articles will reach out to the novice as well as experienced individuals who are interested in auto upholstery and want a better understanding. I will cover materials, tools, specific interior components and techniques used when reupholstering a vehicle. I will also touch on all types of styles of vehicles.
This is a lot of ground to cover and a variety of subjects to address. I would appreciate feedback as I write on new topics each month — areas that you would like to know more about. I have years and years of experience and a true love for the auto upholstery industry; I love teaching others what I know.
Harry wastes no time getting started. The article, titled "Auto Upholstery 101" goes on to outline the basic tools and supplies every auto upholstery shop needs. He touches on different types of clips and fasteners, threads and bobbins, and even foam densities. Best of all, it's laid out in a very simple and clear way.
Rookies to the craft of auto upholstery will definitely find these articles interesting and helpful. Hopefully, the series will also inspire new folks to join the industry.
To read the full article, skip to page 70 in this digital copy of Performance & Hotrod Business magazine. Of course, we'll also let you know when his next article is published.