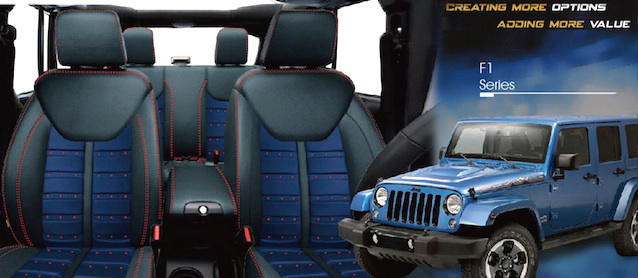 If you've been looking for an excuse to try out Alea Leather Specialist, Inc.'s free online Design Studio, here it is: Take $100 off your next purchase!
That's right! Submit an order for a custom leather seat cover through any of Alea Leather's six vehicle-specific Design Studios and receive $100 off your order. These Design Studios pertain to the Chevy Silverado/GMC Sierra, Ford F150, Toyota Tundra, Dodge Ram, Chevy Tahoe/GMC Yukon, and Jeep Wrangler.
The Design Studios allow shops to easily select and customize premium leather seat covers for their customers. Choose among a range of colors, top and contrast stitch patterns, piping and unique insert panels — including hexagon and 3D diamond pleats.
If you don't see the design or insert panel you're looking for, simply order over the phone at (877) 607-8943 and receive an extra $50 discount for your troubles. That's a total of $150 in savings!
Of course, Alea Leather doesn't just manufacture seat covers for trucks and SUVS. Check out it's general Design Studio for all other models. However, it's the vehicle-specific ones that are eligible for the promotion.
To try out the Design Studios and take advantage of great savings, visit AleaLeather.com. Act fast because the discounts expire on Jan. 31, 2016.