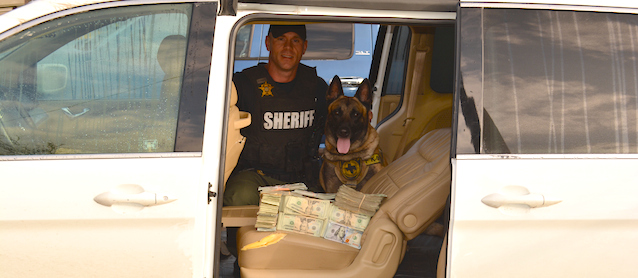 I've found a lot of weird and gross things in car seats – chewed bubblegum, diapers, a dead mouse, even drugs – but never $290,000. However, that's exactly what one Texas cop recently found.
Fayette County Police Sgt. Randy Thumann flagged down a Honda Odyssey for a routine traffic stop, reported local KFLY News. Suspecting something was amiss, he asked the driver for permission to search the vehicle. After the driver consented, Thumann called in his K-9 Lobos who took noticeable interest in the van's seats.
With probable cause, Thumann cut open the seats' upholstery, where he found more than a quarter million dollars hidden inside.
Of course, possession of a large sum of money isn't a crime. But after some interrogation, the driver was arrested and charged with money laundering — which is, in fact, illegal.
The criminal now sits in Fayette County Jail, where he awaits trial.
Share your story: What's the craziest thing you've ever found in a car seat? Tell us in the comments section below.