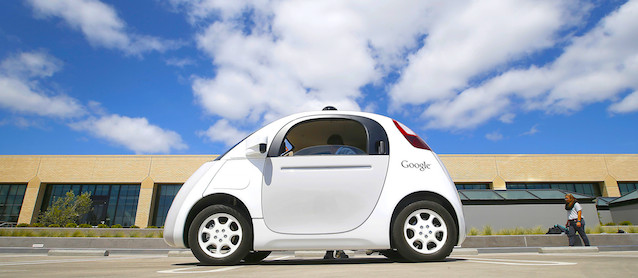 While we're on the subject of self-driving cars, how would you like to design one's interior? Google recently posted a job ad for an "Automotive Interiors Engineering Lead" to help model, fabricate and upholster a cabin for the tech giant's first and much-hyped autonomous vehicle.
According to the job description, qualified candidates will have 15 years of experience designing and trimming car interiors, including concepts; familiarity with industrial design; and knowledge of CATIA or CAD software. The full-time position is based in Mountain View, California, which is base to Google's X factory.
X is the same facility where Google developed other groundbreaking technologies, including balloon-powered Internet and smart contact lenses. If you have the design and trim chops to land the job, you could potentially help change the course of automotive history.
To learn more about the job, visit Google Careers. For other awesome career opportunities, including gigs with Tesla Motors and Bufori Motor Company, check out The Hog Ring's jobs page.