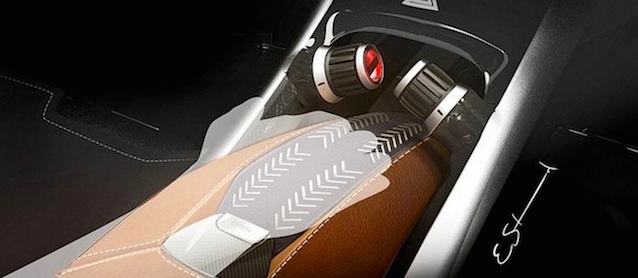 While some automakers are busy experimenting with touch-sensitive fabrics, Jaguar is pushing the boundaries even further by investing in the research and development of interactive stitches — which it hopes will one day replace unsightly buttons, switches and knobs in car interiors.
The luxury automaker recently sponsored a design contest at the Art Center College of Design in Pasadena, California, that yielded touch-sensitive, directional baseball stitches. These are baseball stitches that a driver can swipe a finger across to control such interior features as radio volume, windows and fan speed. Of course, the thread used to make the stitches isn't ordinary nylon. Rather, it's spun from a unique type of carbon fiber.
Jaguar wants to use the technology to make steering wheels, consoles and dashboards less cluttered. By replacing buttons, switches and knobs with interactive stitch work, cabins will look more clean and elegant.
Eirik Stensrud, the design student who developed the technology, explained to Automotive News: "I wanted the reaction to be more emotional with the car. My idea was when you're using more of your senses, the attachment with your car will be stronger. I ended up focusing on touch. Keep your eyes on the road all the time but keep in touch using touch."
Naturally, it will be sometime before Jaguar perfects the technology and begins implementing it in its cabins. For now, the goal is to introduce it to its fleet in 2030.
As for how the technology will impact the auto upholstery industry, we'll just have to wait and see.