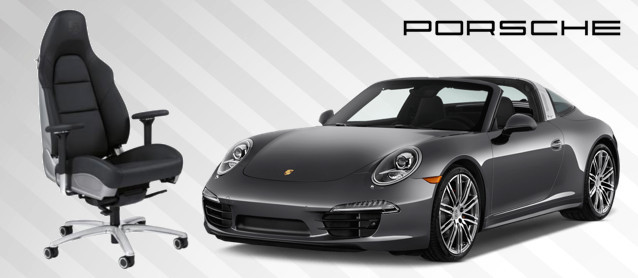 Still transforming car seats into office chairs for fun? Porsche nabbed the idea from auto upholstery shops and is now selling its own line of office furniture for big bucks.
The German automaker just released a commercial promoting its Office Chair RS, a Porsche 911 Carrera GTS driver seat turned desk chair. It's trimmed in leather and Alcantara, and even features Porsche logo embossing. With the exception of a rechargeable battery that powers its electrically adjustable backrest, it operates just like any other office chair.
Of course, nothing branded by Porsche comes cheap. The Office Chair RS is priced at a hefty $6,570. Autoblog points out that you can buy a Porsche 944 for less money and actually drive it.
Too bad an auto trimmer didn't patent the idea first…