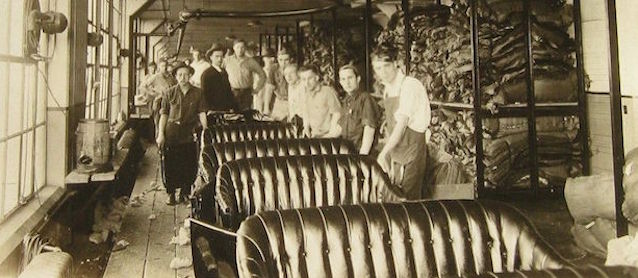 The Ford Model T, otherwise known as "Tin Lizzie," was manufactured from 1908 to 1927 and is generally regarded as the first affordable automobile. Most historians agree that founder Henry Ford's perfection of the assembly line is what allowed Ford Motor Company to keep prices low, thus making cars available to middle-class Americans and popularizing it as the country's primary mode of transportation.
Although automobiles existed for decades prior to the Model T's debut, most were handcrafted and therefore too expensive for the vast majority of Americans. By 1913, however, Ford figured out how to maximize production — namely through a combination of strategically divided tasks along an assembly line driven by conveyor belts. The method was an industry first, decreasing manpower and increasing production eightfold. Timed correctly, the automaker could now roll a new Model T off its assembly line every three minutes and sell it for as low as $260 (roughly $3,240 in 2016 dollars).
The Model T's quick production and low price, combined with its simple design and reliability, made the vehicle a runaway success, revolutionizing public transportation and changing the world forever. Today, the Model T is widely regarded as the most influential vehicle of the 20th century.
Despite a dearth of photographs available from the time period, we were able to track down two that show what it was like to work on the Ford Model T's auto upholstery assembly line. Unfortunately, neither the date nor plant location are known.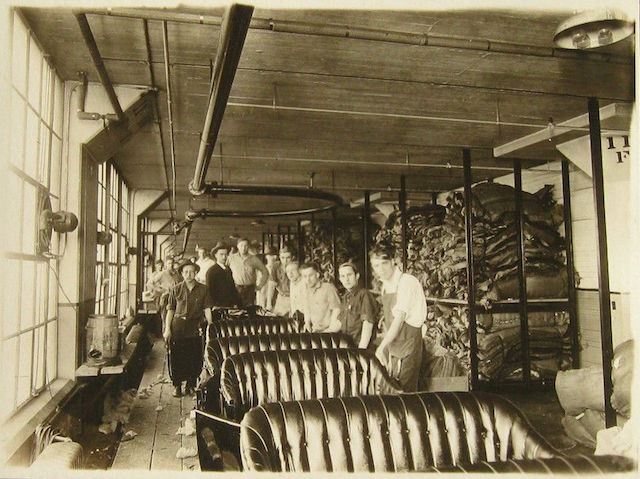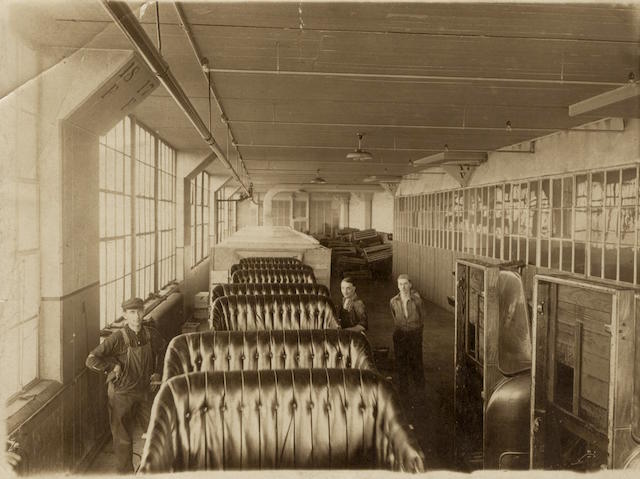 To see more classic auto upholstery photos, check out our "Industry History" section.