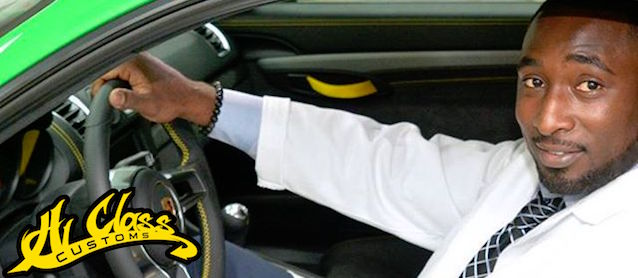 Congratulations to Edward Brumfield of Hi Class Customs in New Orlean, Louisiana, for being named to SEMA's "35 under 35" — an annual list that recognizes the top 35 professionals under the age of 35 who are doing something new and exciting to change the automotive aftermarket industry!
Edward, aka "Stitch Doctor," owns and runs Hi Class Customs. However, you might also recognize him from Velocity's hit TV show "Unique Rides," where he designed custom interiors for some of the biggest names in sports, music and entertainment (using NC sewing machines!).
Of course, success didn't come easy. Hi Class Customs was hit hard in 2005 by Hurricane Katrina. But Edward persevered, rebuilding his business in a new shop. Today he's known throughout New Orleans and beyond as the go-to guy for everything custom, including leather embossing and engraving. What's more, his shop also does window tinting and is a Johnson Window Films installer.
Aside from being a talented trimmer and successful business man, Edward uses his auto upholstery shop to help the New Orleans community by hiring and training at-risk teens and former inmates.
Read his profile in this month's issue of SEMA News Magazine:
Edward Brumfield started out like many automotive enthusiasts—with Hot Wheels cars. He watched his dad work in his repair shop and followed suit with his miniatures. As Brumfield grew older, he began to pay more attention to interiors and came to recognize a great opportunity in that market segment.
Today, he owns and runs Hi Class Customs, which puts out meticulous interior work and specializes in leather embossing and debossing. He is also featured on the TV show "Unique Rides," where he helps make celebrity clients' ideas come alive. His most important work, however, is not with automobiles but with people. He often reaches out to and even employs at-risk teens and former inmates, helping them to stay aboveboard and establish the foundations of solid careers.
There are a host of challenges facing the interior design segment, according to Brumfield. "The biggest challenge I see are vehicles with more electronic features, the driverless feature, A/C and heated seating, and computerized and automated components. These vehicles are completely expanding the industry. We will need state-of-the-art equipment just to work on or repair them."
Check out the front cover of the September 2016 issue of SEMA News Magazine. Edward is in the top row, seventh column.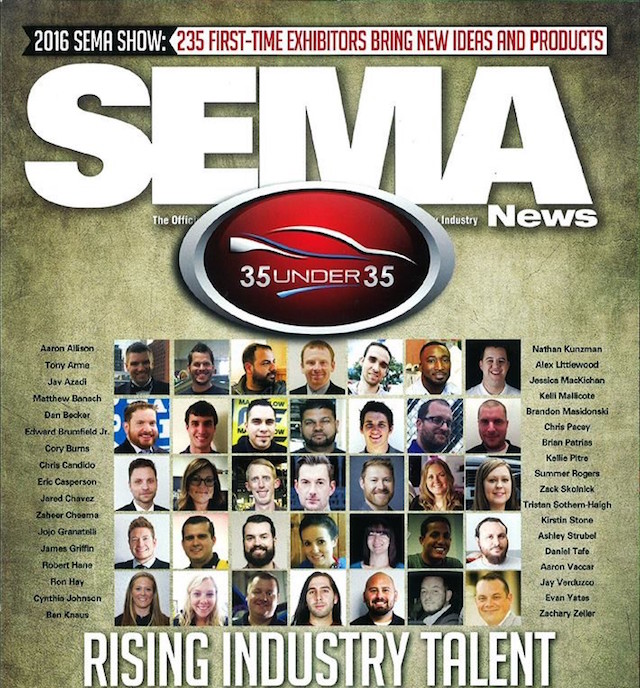 As former recipients of SEMA's "35 under 35" award, we're excited to see another trimmer on the list! To see Edward's latest interior projects, follow Hi Class Customs on Facebook and Instagram!