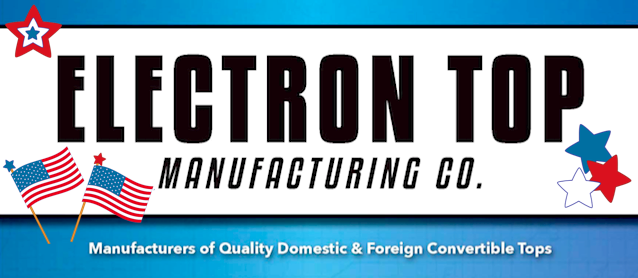 Electron Top's November 2016 issue of "Keep in Touch!" reminds readers how important it is to stay politically engaged — a worthwhile read considering tomorrow is Election Day.
In addition to an essay titled "Frog in the Pot" and the lyrics of "America the Beautiful," Kimmy, office manager and author of the newsletter, writes:
Our Dignity and Integrity as a nation are NOT FOR SALE. Our Freedom and Liberty are NOT FOR RENT. Our Laws and Constitution are NOT TO BE TREATED with disregard and as a frivolous amusement. Men and Women fought, lost their lives and continue to do so, to insure that our God given rights, as stated in the United States Constitution, are upheld.
"November 8th … an Educated Voters is a Wise Voter!"
Of course, this month's newsletter also features a few new, high-quality products — including pad and strap products for the 2005-2009 Chrysler Crossfire, 1996-2002 BMW Z3 and 1997-2002 Plymouth Prowler.
To learn more, see the newsletter below:
null
In addition to Electron Top's quality products, we love that the company is a third-generation, family-owned business that puts their hearts and souls into everything they do. They're honest, fair, loyal, transparent and always put family first — not just their family, but ours as well.
Values like that are rare in this day and age and deserves our support. Please show your appreciation by giving Electron Top your business. To learn more about Electron Top's quality products or to set up a business account, visit ElectronTop.com or call (800) 221-4476.