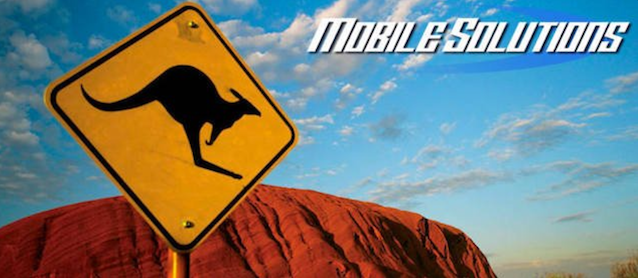 Mobile Solutions is heading Down Under! Early next year the automotive interior and mobile electronics school will be hosting their highly acclaimed "Hot Rod Interior Training" program at the Autobarn in Capalaba, Queensland, Australia.
For those that don't know, Mobile Solutions provides advanced training to professionals in the mobile electronics and interior fabrication industries. The company also sells specialty tools you can't find anywhere else. In recent years, they've taken the auto upholstery industry by storm, redefining fabrication methods for hot rod interiors that allow trimmers to create more attractive cabins faster, easier, and more cost-effectively.
Their unique training programs have been a huge success, attracting students from around the world. Although courses are usually held at the Mobile Solutions campus in Tempe, Arizona, they've decided to host a 4-day seminar in Capalaba on February 7 – 10.
Mobile Solutions explains:
The Hot Rod Interior Training is the only one of its kind for working professionals. The variety of techniques demonstrated is unequaled.
New and exciting styles of interior construction will be presented, including use of foam buildup techniques, grooved and stitched panel inserts and Mobile Solutions' innovative 3D routering technique.
Additionally Bryan Schmitt and Craig Rodgers will show several one-off modern console designs to compliment today's hot rod and muscle car interiors, both in use of shapes and blending of colors. Many seam and stitching techniques from French seams to double stitch (European style) on the Juki industrial sewing machine, as well as how to build a foam-padded armrest from scratch will be demonstrated.
Don't miss out on this incredible 4-day event.
Members of the The Hog Ring community in Australia should consider attending this event. It's a rare opportunity to learn from master fabricators Bryan Schmitt and Craig Rodgers in person. Whether you're a rookie or a seasoned pro, trust us you'll love Mobile Solutions' "Hot Rod Interior Training" program
Space is limited, so reserve your seat today. For more information, including pricing, visit MobileSolutions-USA.com.