Swiss automaker Rinspeed is no stranger to eco-friendly cars. But it's latest concept, Oasis, take the "go green" mantra literally with an in-cabin radish garden.
The self-driving vehicle, which is set to debut at next month's Consumer Electronic Show in Las Vegas, features a load of quirky elements — from a backlit headliner to a fold-flat steering wheel. However, the most bizarre is its garden, located between the windshield and dashboard.
Rinspeed describes the in-car nursery as "mobile urban gardening."
The ultimate eye-catcher is the small garden with enough space for growing radishes or even little Bonsai trees. Automotive supplier Kostal adds the element of nature to the car to make it a true third space. "Home+Garden" becomes "Car+Garden" – brought together by a custom removable planter. [read more]
Think it's a joke? Take a look for yourself…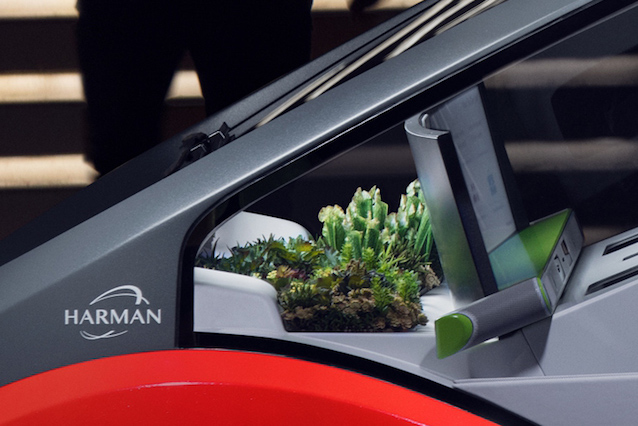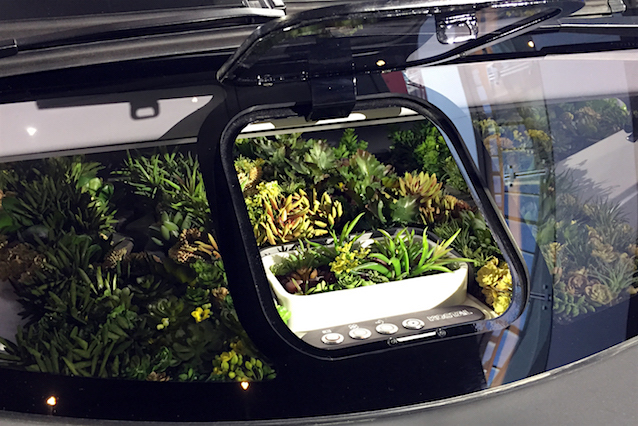 Of course, Oasis isn't the first vehicle to double as a greenhouse. Earlier this year, we told you about Dhananjay Chakroborty, a taxi driver in India who transformed his cab into a roving garden. Before that, we highlighted a Chinese driver who grew a patch of grass on his Jetta's roof.
Rinspeed, however, is the first automaker t0 take the idea seriously and incorporate it into a vehicle's design. Strange? Yes. But remember, this is the same automaker that introduced inflatable upholstery.
Good idea or bad idea? Tell us what you think in the comments section below.