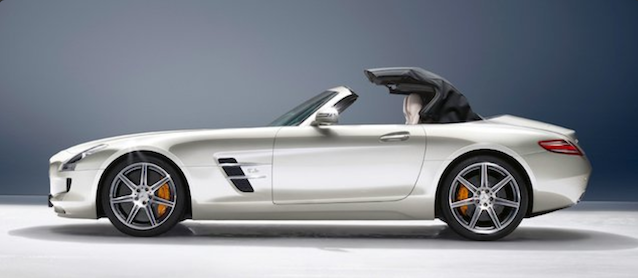 Not so long ago industry insiders were warning that convertible vehicles were a dying breed — but not anymore. In recent years, open-air vehicles have seen an extraordinary resurgence, with automakers manufacturing more soft-top models and Haartz Corporation continuing to develop fabric technology.
Car drivers have also reaffirmed their love for convertible vehicles. In fact, a recent consumer opinion survey conducted by Haartz found that key demographics prefer convertible soft tops over fixed roofs, and that 90% of convertible owners drive their cars year round.
The survey comprised 574 respondents, ages 16-80, across the United States. The respondents represented two groups: (1) Individuals who currently own or owned an open-air vehicle in the past, and (2) those who would or would not consider buying one in the future. Questions focused on experience, design preferences and common misconceptions about soft tops.
Below are the survey's key findings:
Approximately 90% of respondents who own an open-air vehicle drive it year round, dispelling myths that these vehicles can't be driven in cold weather.
86% of convertible owners want to see more design and color options offered for their top materials. Many also based their purchase decisions on looks.
Among 51-70 year olds, soft tops were the first choice. Among 16-20 year olds and 41-50 year olds, soft tops were the second choice.
Soft tops were the vehicle of choice for drivers with an income of $50,000 – $100,000. They were the second choice for those with an income of $30,000 – $50,000.
Drivers who never owned a convertible or said they would not consider buying one still subscribe to stereotypes and myths about convertible tops. These include outdated concerns about durability, safety and noise.
The findings provide loads of insight into consumers' preferences and desires for convertible soft-tops. They also highlight common misconceptions that everyone in the industry – including automakers, manufacturers and auto upholstery shops – would benefit from dispelling.
Convertible soft tops have come a long way, but the average consumer doesn't necessarily know how much they've improved. A little education could go a long way to increasing sales for everyone.
"The survey results show that open-air vehicles have really advanced in terms of technology," said Matt Williams, director of business development for Haartz Corporation. "The soft top material of today has enhanced acoustics, is more insulated and provides consumers with more vehicle customization options than their fixed roof counterparts. We hope that these results will be taken to heart by manufacturers and used to produce more open-air driving options."
To read the full survey results, click here. To learn more about the future of convertible soft tops, check out our two-part interview: "Haartz on the Future of Convertible Cars 1"and "Haartz on the Future of Convertible Cars 2."