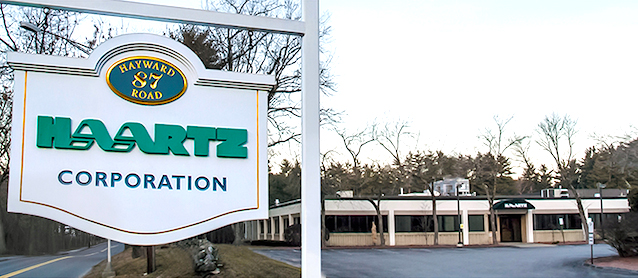 There's been a lot of talk in recent years about the convertible top industry, with some analysts and professionals citing a noticeable drop in the number of open-air models since 2008's global financial crisis as evidence that the market is dying. However, a recent surge in convertible cars has sparked talks of a comeback.
Intrigued by the market's fluctuation – as well as other advancements in convertible topping and systems – we reached out to Haartz Corporation, the world's leading manufacturer of convertible top fabric, for a better understanding of where the industry has been and where it's likely to go next.
Matt Williams, director of business development, shared his insights with us on a range of subjects — from the market's short- and long-term growth forecasts to recent styles and trends in convertible tops.
Below is a transcript of our Q&A. It's definitely an interview every auto trimmer should read:
1. At the height of the "Great Recession," auto industry analysts were citing the cancellation of several convertible vehicles as evidence that the era of drop-tops was over. However, as the economy improved, we've noticed a resurgence of convertible models. How vulnerable are convertible vehicles to the regular ebb and flow of the economy, as compared to solid roof vehicles? 
The "Great Recession" was the demise of a lot of popular vehicles and brands, and many convertible options were a part of that mix. Continually perceived as "sun and fun" vehicles, convertibles are certainly more susceptible to discretionary spending trends as they relate to the ebb and flow of the economy and consumer confidence. Additionally the recent emphasis on SUV development by the OEs has placed additional pressure on convertibles, which are typically based upon sedan/coupe body styles.
2. Is the market for convertible vehicles (and by relation, convertible tops) growing year after year? And if so, how does 2016 compare to 2015 and 2014? Is it shrinking, standing still, or growing?
Certainly growing. Our forecast for 2016 indicates a roughly 11% increase in total soft-top market growth from 2015 to 2016. At the beginning of 2015, we saw a number of convertibles debut at the North American International Auto Show, including the Buick Cascada, which is a mid-size convertible with a base-level price, which has not existed in the marketplace since the Chrysler Sebring, which ended production in 2009.
3. Five years from now, what do you project the demand for convertible tops will be?
Our long-term forecast indicates a 39% growth in the convertible market from now to 2021. That's an increase of 216k soft-top vehicles per year being added by 2021. With new models coming from the likes of Mercedes-Benz, Fiat, Range Rover, Rolls-Royce and BMW…the future looks bright for soft-tops.
4. Haartz provides topping fabric for nearly every make/model available. As the market leader, it's able to set trends and influence design. Does Haartz employ a design team to proactively set trends or does it hang back and field requests from automakers' design teams? Or is the process more collaborative?

The process is collaborative in that we show the designers the breadth of color, texture, and weave capabilities that are durable enough to withstand the rigors of application on the outside of a vehicle. Based upon this input, the designers customize the look to their taste prior to validation testing on the new vehicle model roof.
5. Of the many types of toppings Haartz manufactures, which is the best in terms of durability, weather resistance and acoustics?

All of our Sonnenland, Twillfast, and Stayfast materials are comparable for weather resistance. Our Sonnenland A5B/DS is the world standard in acoustic topping, offering less than three decibels of noise reduction versus other toppings. Our new Twillfast CR has a special butyl rubber inner-layer that minimizes the appearances of creases on a folded roof.
6. Would you agree that the industry seems to be making a shift from vinyl toppings to cloth toppings on convertible vehicles? If so, why do you think this is? And will the popularity of cloth topping on modern convertible vehicles see an end to vinyl toppings on new cars?
It's absolutely the case that cloth toppings are displacing PVC. Of all the open-air vehicles on the market today, only the Jeep Wrangler still comes in a base trim level PVC offering. We do not see this trend reversing near term. The cloth toppings look better, last longer, and operate over a much broader temperature range than the PVCs.
7. What are your thoughts on the fact that the vinyl top and Cambria covered simcon top market has nearly died? Do you think this fashion will come around again in the future?
We really don't see it happening for future vehicles. Part of the roof treatment fad was fueled by safety/rollover concerns with convertibles. Those concerns do not exist anymore with the structural stiffening engineered into convertibles up front today along with the automatic rollover protection systems.
8. What exciting innovations, if any, are around the corner in convertible top systems or the topping industry? What can we expect to see in 2016? How about 5 to 10 years from now?
Individualization is a hot topic right now. Vehicles like the Mini Cooper with the Haartz Jacquard-woven Union Jack topping are examples of how our specialty weaving capabilities are providing design flexibility to the OEMs. Longer-term, we're working on ways to enhance the durability of our toppings to minimize wear and color change after years of field use.
9. We've heard a lot about custom weaving for convertible tops — which would allow automakers to continue such designs as racing stripes across convertible tops. However, we haven't seen too many automakers take advantage of this technology. Why do you think that is? And do you expect that to change soon?
Like all new technologies, there are some early adopters that will pave the way for the masses. In 2012, Citroën debuted the DS3 cabrio that was obviously only sold in Europe. In 2013, the 60th anniversary Chevrolet Corvette was the first to have a racing stripe from the hood to the trunk. We're seeing some change now as we mentioned earlier with new vehicles like the Mini Cooper with the Union Jack topping hitting the streets in the U.S.
10. Lastly, there's been a lot of talk about how the rise of autonomous vehicles will affect the layout of car interiors, as well as how drivers and passengers engage with them. How, if at all, do you see autonomous vehicle technology affecting convertible vehicles and top systems?
If anything, we hope that autonomous vehicles will give people even more reason to consider a convertible so that they can spend their free time maximizing the enjoyment of open-air driving.
To learn more about Haartz Corporation, visit Haartz.com.