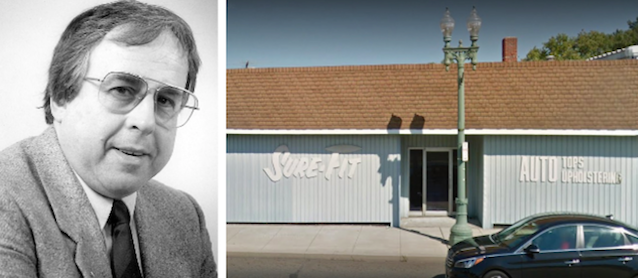 Gary Zink, 81, of Sure Fit Auto Care in Canton, Ohio, was laid to rest today — leaving a beautiful legacy of service to his family, friends, customers and community.
Gary was a second-generation trimmer, whose parents opened Sure Fit Auto Care nearly 70 years ago. After they retired, he ran the shop with his late brother before eventually passing it on to his son.
Gary was an avid Corvette collector who built a strong reputation for his excellent interior work, especially on antique and classic cars. However, his interests expanded far beyond the garage.
In fact, Gary was an activist who worked tirelessly for the betterment of his community. An obituary in IndeOnline explains:
Zink spent most of his spare time on nonprofit and government boards. He volunteered for the Pro Football Hall of Fame Enshrinement Festival and served with the Canton Jaycees, Canton Chamber of Commerce and Meyers Village Lake Council.
Zink also led a gun buyback program in the early 1990s as part of the Rotary Club of Canton. […]
One of his later efforts to promote safety with the Rotary and area law enforcement was to record children's identifying information in case of an emergency or situation where they went missing.
Without a doubt, Gary had a significant and lasting impact on his community. His commitment to the city in which he lived and worked also serves as inspiration for other auto trimmers and small business owners. By following his example, we can all help shape our communities for the better.
Gary is survived by his wife, three children and three grandchildren.