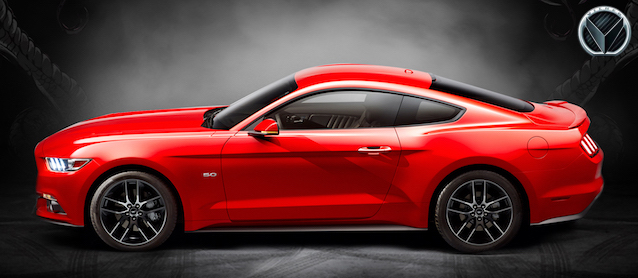 If you think Vilner pushes boundaries with its unique interior designs, take a look at it's Beijing division's latest project: A 2015 Ford Mustang GT upholstered in actual mustang leather.
This is no joke…
Vilner, which describes the project as "somewhat controversial," says the owner wanted his car's interior to match its pony namesake:
The owner wanted something rather more special. He wanted not only a genuine leather but a leather from a real mustang horse. Complete with the hair. […]
Team Vilner decided that it's most appropriate to use the 'hairy' leather bits for the sides of the seats. The rest was also wrapped in horse leather entirely by hand. If you look up closely you'll notice those beautifully executed hand perforated elements. The strings are in Bordeaux red, as the seat belts and the seams around the hand brake which is also wrapped in mustang's leather.
Almost all of the other details are covered in fine Alcantara. The door panels, the dashboard, the wheel which is a combination of leather/Alcantara and the ceiling.
In homage to the Mustang's performance roots, Vilner also hand-painted two cobras on the vehicle's headliner in a traditional Chinese style.
Take a look for yourself: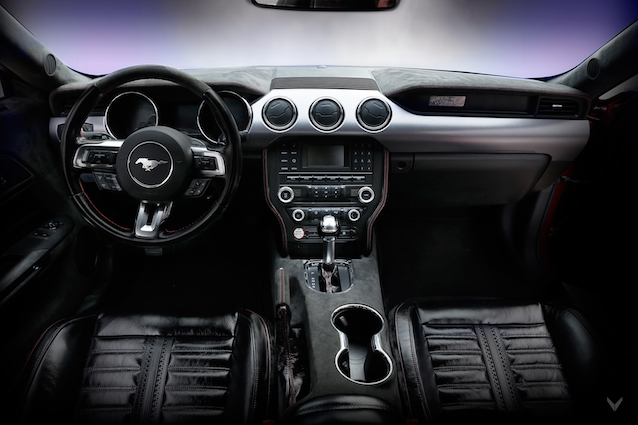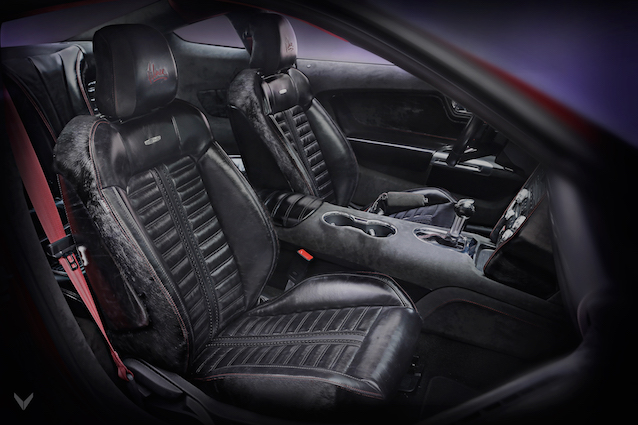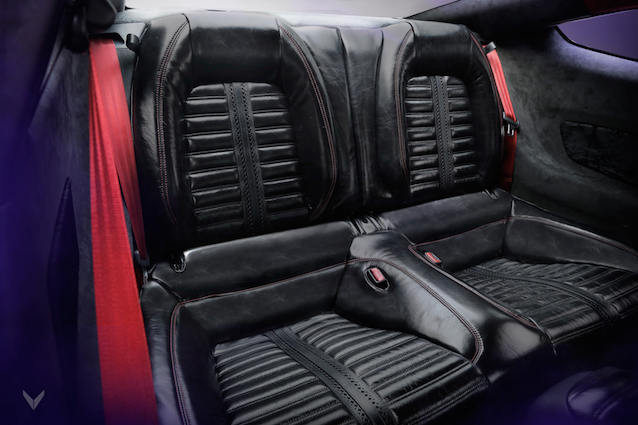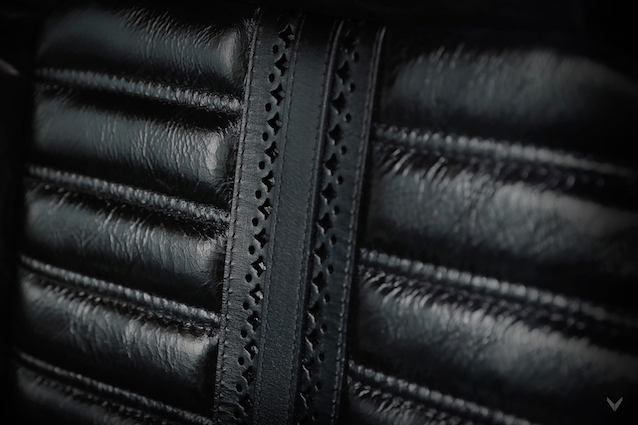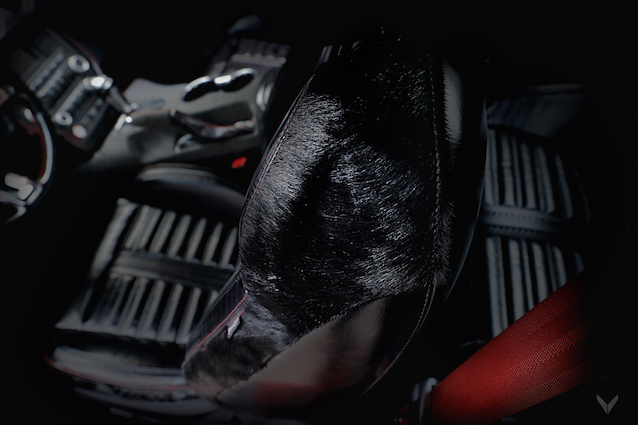 Vilner is an award-winning auto upholstery shop that was founded in Bulgaria and has since expanded internationally. To see more of their unique interior projects, visit: Vilner.eu.
What do you think? Whether you're impressed, intrigued or disgusted, we want to hear about it. Share your thoughts in the comments section below.