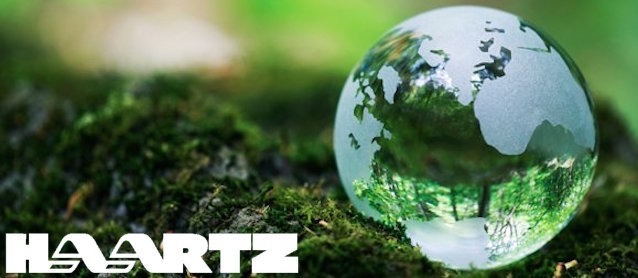 As the effects of climate change become increasingly obvious, manufacturers and suppliers in our industry are taking more steps to limit their environmental footprints.
One of those companies is already way ahead of the curve: The Haartz Corporation.
In addition to being the auto industry's leading manufacturer of convertible top fabric, Haartz is also committed to being a "green company." This means they factor environmental concerns into their business decisions.
Haartz's commitment to the environment has manifested in five primary ways:
1. Reducing Carbon Emissions
At its headquarters, and largest global manufacturing facility, in Acton, Massachusetts, Haartz has reduced carbon dioxide (CO2) rates by 22.5% over the last 15 years, and is in the midst of an ongoing LED lighting initiative aimed at further reducing CO2 emissions by 740 tons per year.
2. Water Conservation & Alternative Energy
The water consumption rate at the Acton facility has also been streamlined, reducing the site's water consumption rate by 70 percent. The plant has also begun using local solar power sources for some of its electricity needs.
3. Implementing a Recycling Program
Haartz has also implemented a company-wide recycling program, further reducing its environmental impact. In addition to on-site single stream recycling, the Acton plant recycles remnant materials and sells it for other uses or repurposes it into other products.
4. Product Lightweighting
Haartz is helping OEMs meet stringent EPA requirements by reducing the weight of their convertible roof and interior trim products. This helps automakers manufacture lighter weight vehicles that require less gasoline to operate, thus reducing vehicle pollution.
5. Community Education
Haartz recognizes that being "green" is more than just reducing waste and emissions; it's about helping to establish a culture that values the environment.
In that vein, Haartz has reached out to local officials and community groups to promote environmental safety and education. The company also gives facility tours that highlight its "green" initiatives and educates students on the importance of environmentalism.
In a neighborly gesture, Haartz has also reduced noise pollution in Acton by adjusting truck timing to and from its facility so as not to disrupt community members.
"We strive to be good neighbors and good to the environment, while providing the same high-quality product that has become our hallmark," said Matt Williams, director of business development for Haartz. "As industry demands have evolved, so to have our processes. Reducing energy usage and improving efficiency helps us fulfill our changing customer requirements while also being environmentally conscientious."
For these reasons and more, The Hog Ring is proud to call Haartz a sponsor. To learn more about The Haartz Corporation, visit Haartz.com.