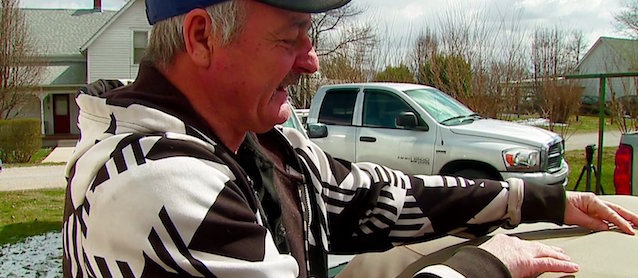 A married couple in Rushville, Indiana, recently learned the hard way why a backyard mechanic is no replacement for a licensed and insured auto upholstery shop.
Clarence Owens and his wife purchased a convertible top and posted an ad on Craigslist for someone to install it on their car.
A man named Curtis replied, claiming to be an expert who could install the top at their home for $600, according to local Fox59. He sounded convincing, and the price seemed fair, so the couple agreed.
"He was super nice the first day. I mean he was friendly, he came in my house," Owens told the news station. By the second day, however, Owens said he suspected the man was a fraud.
"I told my wife he didn't know what he was doing," Owens said. "He kind of pushed away from us when I started questioning his companies or businesses he had."
By the end of the second day, the couple said the top had been ruined. They filed a report with the police and Better Business Bureau, but didn't expect to recoup their losses — as there was no formal contract and they didn't even know the repairman's full name.
In fact, Curtis might not even be the repairman's first name. Responding to a phone call from FOX59, the man claimed his name is actually Don.
What's more, he denied any wrong doing. "I don't know what the heck they did. Tears, rips, whatever you guys are talking about, I don't know anything about them. All I know is they (weren't) in there whenever I left that property," he said.
As for the couple, they say they've learned a valuable lesson and will never again hire a random person online to repair their car.
Stories like this make us cringe — not just because of the money lost, but because the couple clearly didn't respect our craft enough to hire a professional. Now they have no choice but to take the car to a licensed and insured shop and pay the regular market rate on top of the $600 they already lost to the con man.
It's a hard lesson. Hopefully others will learn from their mistake.