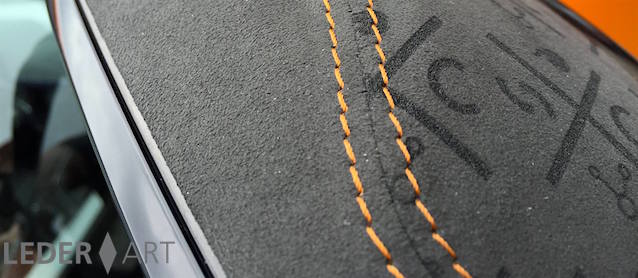 German auto upholstery shop Leder Art is flipping cars inside out by trimming their exteriors in leather, suede and Alcantara — and it looks gorgeous!
Of course, they're not the first auto upholstery shop to trim exteriors in fabric. But most projects we've seen look gaudy or kitschy, and are rarely executed at such a high level of craftsmanship.
Leder Art appears to have perfected the application. Case in point, check out these jaw-dropping side mirrors: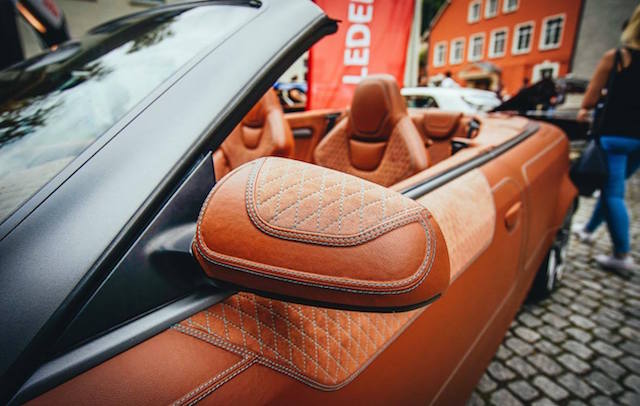 An Audi S4 Cabrio with a diamond-studded leather side mirror (and other cool stuff!).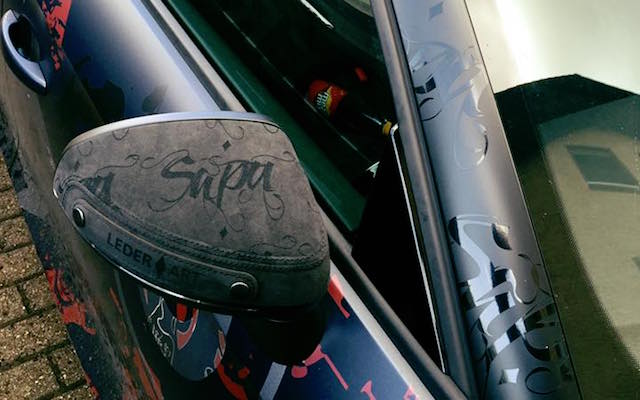 An Audi A1 with a laser-engraved Alcantara side mirror.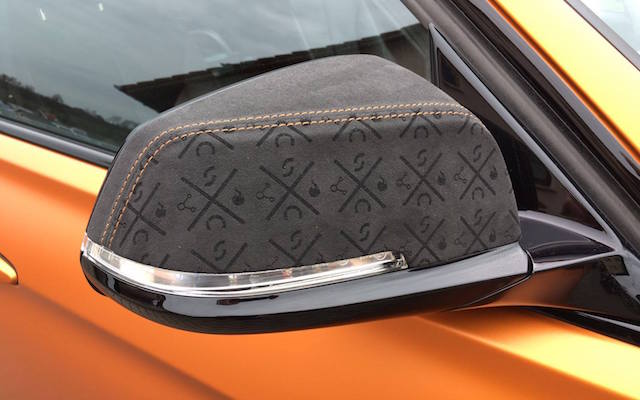 A BMW 328i with a laser-engraved Alcantara side mirror, with contrast stitching.
To see more of Leder Art's work, including the fully wrapped Audi S4 Cabrio, follow them on Facebook and Instagram.