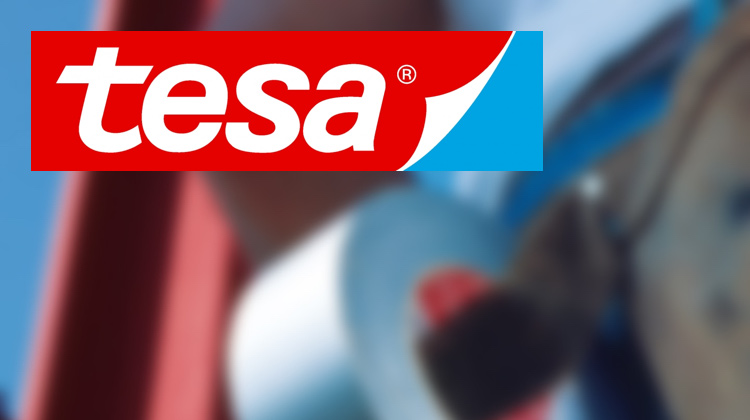 Auto trimmers use adhesive tape for a range of purposes, from preventing glue overspray to temporarily holding trim in place, and everything in between.
But not all tapes are created equal. Some don't stick; others leave a messy residue. If you're reaching for duct tape, masking tape, blue painters tape or electrical tape instead of Tesa Tape, chances are you're experiencing these problems.
Tesa Tape manufactures a line of adhesive tapes specifically designed for the automotive industry. In fact, their products are used by automakers and award-winning auto shops across the world.
Jeremy Katz, a distributor of Tesa Tape, introduced the product to the automotive aftermarket four years ago. If you recognize his name, that's because Jeremy is also the owner of JK Automotive Designs and an instructor at Mobile Solutions.
Jeremy recently sent us a sample of Tesa Tape products to test and review. Below are our thoughts:
Tesa Paint Protection Tape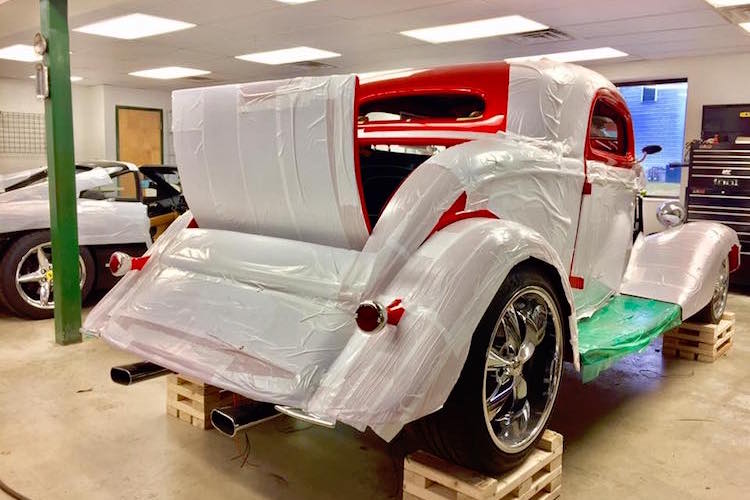 Tesa's Paint Protection Tape is a must-have for auto upholstery shops that work on new, classic or rare vehicles.
Surely, you've seen Paint Protection Tape before. It's the white vinyl tape that automakers wrap around vehicles before shipping them to dealers. It prevents scratches, rock chips and other light, cosmetic damage.
In recent years, auto upholstery shops have also started using Paint Protection Tape. In fact, you can find photos of cars wrapped in the tape on the social media pages of some of the best shops in our industry, including Recovery Room and Bux Customs.
While trying Paint Protection Tape, I was pleasantly surprised by its strong adhesion. It grips the painted surfaces of a car without peeling off on its own. It's also quick and simple to remove, and leaves no sticky residue. Best of all, Paint Protection Tape is UV-resistant, so whether the car is parked in the garage or under the hot sun the tape won't be affected.
Paint Protection Tape comes in 220-yard rolls and is available in three different widths: 4″, 9″ and 14″. Prices start at $89.99 per roll.
If that sounds expensive, keep in mind that 220 yards will last a long time. More importantly, the cost of the tape is a fraction of what you'll otherwise spend to have a scratch removed.
Tesa Interior Panel Protection Tape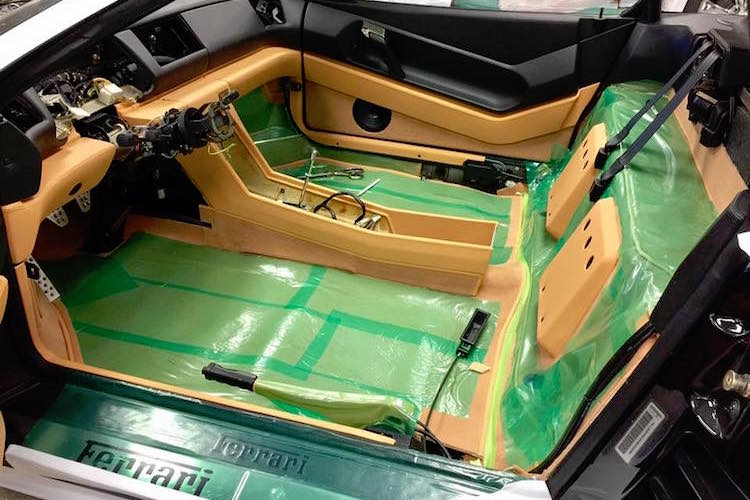 Of course, exterior paint isn't the only element of a car that could be damaged while it's in your shop. Interior trim is just as vulnerable to chips and scratches. Fortunately, Tesa also manufactures a protection tape designed for vehicle cabins.
Tesa's Interior Panel Protection Tape is perfect for covering costly components, such as sill plates and lower door panels, that are prone to damage — especially when removing and installing car seats.
Like Paint Protection Tape, the interior tape is simple to use. It adheres to all interior surfaces and easily adapts to contours. It also doesn't leave behind messy residue.
However, you can't use Paint Protection Tape and Interior Panel Protection Tape interchangeably. The latter consists of a different glue formulation that can actually harm painted surfaces.
Interior Panel Protection Tape is particularly useful in the fabrication of irregularly shaped fiberglass molds. Trimmers use the tape to create a protective barrier over interior components they wish to cover in fiberglass. Not only does the tape shield the components from damage, but allows fiberglass molds to come right off.
For these reasons and more, Tesa's Interior Panel Protection Tape has become the go-to product for auto upholstery and mobile electronics shops that do a lot of fabrication.
The interior tape comes in 72-yard rolls that are 9" wide, and sells for $167.99 per roll.
Tesa Wire Harness Tape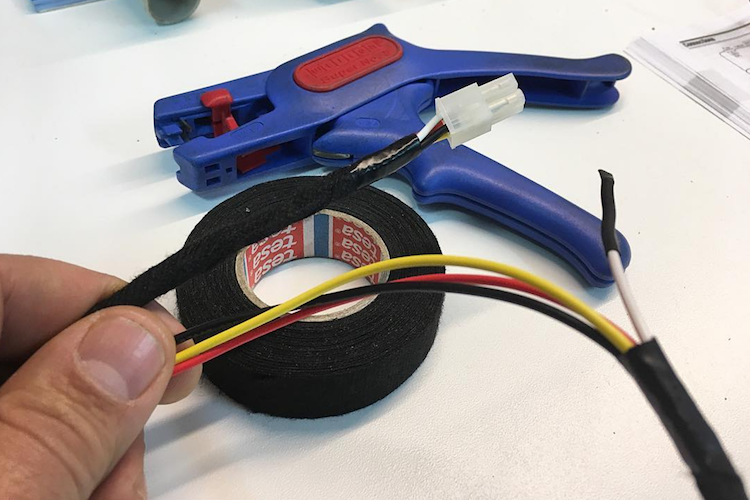 Home construction electrical tape is not meant for cars. Automakers don't use it and neither should auto shops. Instead, use Tesa Wire Harness Tape.
You've seen Wire Harness Tape before. It's that black cloth tape automakers use to wrap plugs so they don't cause noise when rubbing against a vehicle's metal frame. Liberal use of the product drastically reduces interior squeaks, rattles and other annoying sounds. Some trimmers also use it to wrap the edges of upholstered panels to prevent vibration.
Tesa's Wire Harness Tape works great in conjunction with its Wire Harness Mounting Tape, which is designed to make mounting wire harnesses to the body of a vehicle quick and easy.
I found the harness mounting tape particularly useful when replacing headliners. Often times harnesses on the ceiling can hang when removing a headliner. However, the harness tape keeps it in place and out of the way.
Wire Harness Tape is sold in sleeves that contain up to 32 rolls. Prices vary depending on tape width and quantity, but start at just under $4.00 per roll.
Wire Harness Mounting Tape comes in rolls of 100 to 1,000 pieces precut 2″ x 4″. Price varies, but starts at $25.
More great tape products
Tesa Tape offers a wide range of tape products, each designed for a different use.
Other cool products we tested include double-sided ¾" PE-Foam mounting tape, which comes in a 50-meter roll; and a thin Acrylic Double Sided Tape that's best described as double-sided tape on steroids because of its unbelievable bond. Many shops use Acrylic Double Sided Tape as a seam tape to hold fabrics together while sewing.
The Hog Ring Discount
As craftsmen, we know that it's important to use the right tool for the job. Tape is no exception.
Stop using duct tape, masking tape, blue painters tape or electrical tape on customers' cars. Make the switch to Tesa Tape. You'll be glad you did.
You can buy Tesa Tape on Jeremy's web store: TesaJKStore.ecwid.com. This month only, use the promo code "thehogring" for a 20% off discount.