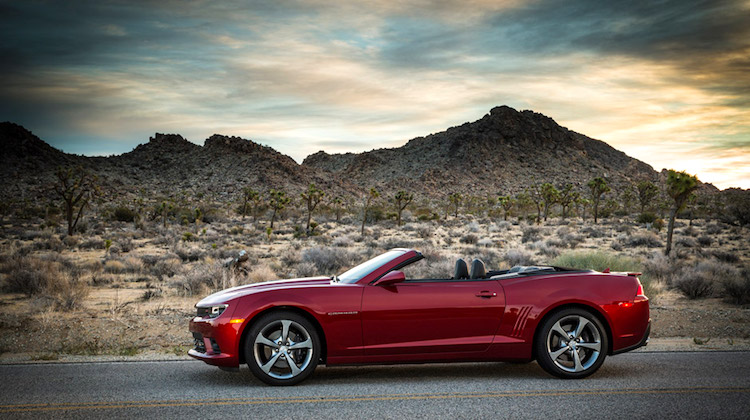 In which U.S. state would you expect to repair more convertible tops — New Jersey or Arizona? Cars.com recently gathered the data, crunched the numbers and found some surprising results.
Despite widespread appeal, convertible vehicles only represent a fraction of total sales in today's market.
"There are 30 models categorized as convertibles that are currently available, which is 11.2 percent of all new vehicles on the market, yet convertibles only capture 0.8 percent of sales at dealerships," said David Greene, a data analyst with Cars.com. "When compared to a segment like minivans, which has just seven models available and double the sales market share of convertibles, it is obvious just how aspirational the convertible segment is."
But which models do Americans most aspire to own? And in which states are they being sold?
Cars.com researchers analyzed web traffic and sales data to put together the following lists:
The top 10 most popular convertibles:
Chevrolet Camaro
Mazda MX-5 Miata
Mercedes-Benz S-Class
Jaguar F-TYPE
Chevrolet Corvette
Ford Mustang
Porsche 911
Mercedes-Benz C-Class
BMW 4 Series
Fiat 124 Spider
The top 5 convertible-loving states:
Nebraska
New Mexico
Connecticut
New York
Hawaii
The 5 states with the least convertible shopper interest:
Kansas
North Dakota
Alaska
Montana
Idaho
The top 5 states with the highest convertible sales:
Florida
Connecticut
Maryland
California
New Jersey
The 5 states with the lowest number of convertible sales:
North Dakota
Idaho
Alaska
Vermont
Montana
Of course, some of the states on the list are to be expected.
"It's no surprise that states like Florida, California and Hawaii made the most-popular lists," said Greene. "They're all among the wealthiest states as determined by household income, and of course the year-round sunshine in those states makes convertibles a sensible lifestyle choice."
But Nebraska, Maryland and New Jersey? I didn't expect those to make the list — did you?
Auto upholstery shops can use studies like these to better understand their markets, forecast sales, plan inventory and distribute their budgets.
For example, an auto upholstery shop in New Jersey that doesn't specialize in convertible top repairs may want to reconsider. Meanwhile, a shop in sunny Arizona should probably invest in other services.