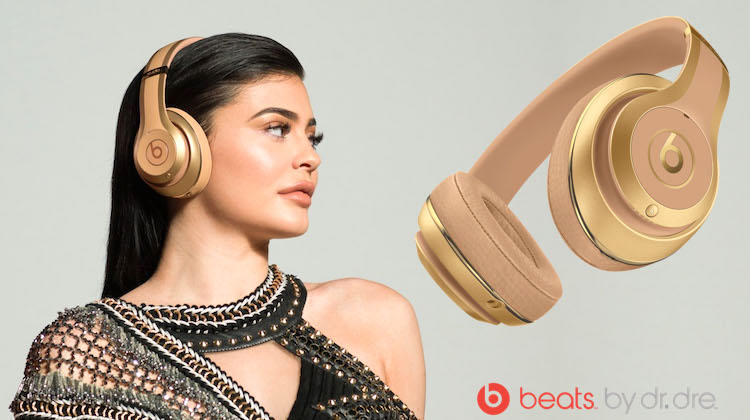 It looks like fashion designers aren't the only ones taking inspiration from car interiors. Mobile electronic companies are too.
Beats by Dre just unveiled its Balmain Special Edition headphones, which are said to be inspired by luxury auto upholstery.
The French design company partnered with the Apple-owned brand to introduce the new wireless headphones, which are painted gold and trimmed in supple beige or green leather. The combination is supposed to evoke the feeling of a high-end sports car interior.
"When we re-imagined these legendary headphones, we designed it like a beautiful sports car and made disciplined choices," says Apple's website. "It's streamlined with fast curves, smooth surfaces, and no visible screws. We reduced the original weight and gave Beats Studio Wireless a lighter, stronger, and more comfortable headband. The softer ear cups have an ergonomic bellow that creates a flexible, custom fit for every head shape, so you can keep your music all to yourself."
The headphones come with a matching suede case. Apple and Balmain chose suede to contrast the texture of the leather-trimmed ear cups — another design cue borrowed from our craft.
Of course, Kylie Jenner — Kim Kardashian's youngest sister — was chosen to star in the headphones' ad campaign.
To be fair, the headphones do look high quality, and the ear cups are clearly inspired by luxury auto upholstery. If it weren't for the $600 price tag, I might actually rock these.