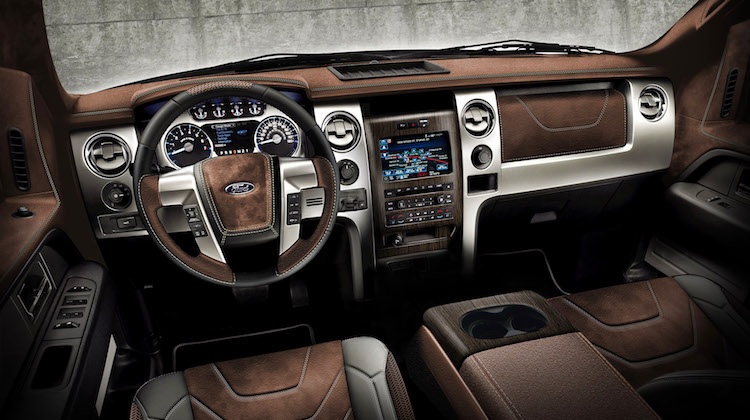 If you still don't know how to wrap a steering wheel, don't bother.
Ford Motor Company was just granted a patent for a removable steering wheel, pushing the automotive industry closer to the goal of manufacturing self-driving cars without manual controls.
Yes, that also includes removable gas and brake pedals.
According to the patent, Ford envisions a future where steering wheels and pedals are optional features, like heated seats or GPS. The patent says removable controls are beneficial for "developmental purposes" and "enables the easy provision of a steering wheel as a customer-requested option."
When added, the steering wheel and pedals would lock in place. When removed, the slots in which they insert would be covered with interior trim, according to Motor 1, which discovered the patent.
What's more, the patent says the vehicle will be equipped with two front airbags — one in the steering wheel and the other in the dashboard. In the event of an accident, a sensor would tell the vehicle which airbag to deploy.
Of course, the technology is nowhere near production. So if you really do want to learn how to wrap steering wheels, rest assure you still have a few more years.
Be warned, though, self-driving cars are coming, and their cabins may not resemble anything we're used to.
[Photo by Carlex Design]