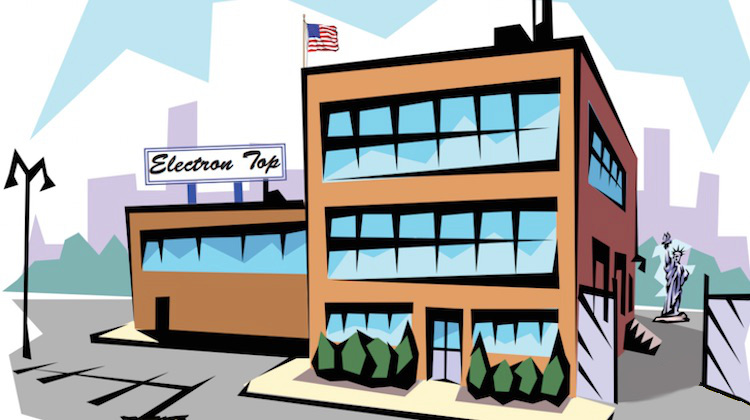 Electron Top's latest issue of "Keep in Touch!" is out just in time for Constitution Week. And it's jam packed with everything you've come to expect from their monthly newsletter: product news, inspirational quotes and even a bit of history.
In regards to product news, Electron Top is asking auto upholstery shops that are repairing Chrysler Crossfire convertible tops to send in the four extrusions on the OEM top so they can manufacture a replacement top. Once Electron has the extrusions, it only takes three business days to manufacture the new top.
What's more, if you have extra extrusions or know where to get them, Electron Top will credit your account $50 for every complete set.
Electron Top has also announced slight price increases and decreases on several products. The changes are noted in their 2017 catalog, which you can download by clicking here.
Of course, what issue of "Keep in Touch!" is complete without a bit of eye-opening reading? This month, the team writes about Constitution Week, which is September 17-23.
In 1956, former President Dwight D. Eisenhower established Constitution Week for the purpose of commemorating the document. In 2004, a law was passed mandating schools that receive federal funding to use the week as an opportunity to teach students about the importance of the Constitution and American civil rights.
For your free pocket-size copy of the U.S. Constitution, email Kimmy, Electron Top's office manager and author of the newsletter, at Kimberly@electrontop.com.
null
In addition to Electron Top's quality products, we love that the company is a third-generation, family-owned business that puts their hearts and souls into everything they do. They're honest, fair, loyal, transparent and always put family first — not just their family, but ours as well. In fact, Electron Top has vowed to never sell retail, so as to preserve and strengthen the mom & pop shops that make up the bulk of our industry.
Business values like that are rare in this day and age and deserves our support. Please show your appreciation by giving Electron Top your business. To learn more about Electron Top's quality products or to set up a business account, visit ElectronTop.com or call (800) 221-4476.