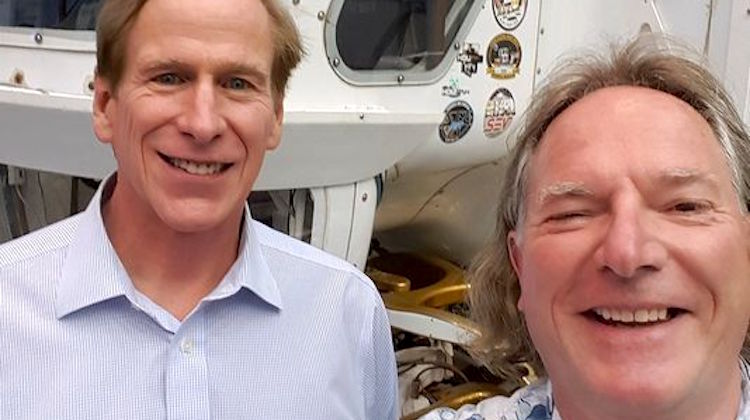 As a child, Mark Zito was just as obsessed with outer space as he was with sewing clothes for his action figures. As an adult, he's combining those two passions to upholster spaceships for NASA.
"I've always been a space fan since I was a kid. I had all different space ships and astronauts on my wall as a kid," Zito, 58, told the Elmira Star Gazette. "I always wanted to be an astronaut. That didn't work out. As a kid, I also sewed up clothing for my GI Joes and my sister's Barbie dolls, using thread and needle."
After finishing school, Zito relied on his sewing experience to pursue a career in upholstery.
In 1979, he went to work for a boat and canvas shop in Southport, New York. Four years later, he transitioned to cars and opened his own business, Elmira Auto Interiors, in the nearby town of Elmira.
Elmira Auto Interiors thrived for decades, but eventually business dried up. In search of new opportunities, he moved to Santa Barbara, California, where he took up work as an aviation upholsterer. The job led him around the country, trimming different types of aircraft.
Eventually, Zito ended up in Houston, Texas.
"Three months after being here, I got a call to work at an upholstery shop," he said. "Then I met some guys who gave me the number of a guy who worked for NASA. I sent them a resume and thought nothing of it. A few months later, they called me up and said 'We've got a job for you.'"
In March, Zito signed a contract with NASA to work at the Johnson Space Center designing and upholstering the passenger cabin of the Orion spacecraft, a multi-purpose crew vehicle intended to carry astronauts to destinations beyond the Earth's orbit. NASA intends to use Orion to explore asteroids and even Mars.
Zito says he loves the job and hopes to spend a long time working for NASA. The opportunity provides him with a behind-the-scenes look at how the space agency operates, and he even gets to collaborate with astronauts. In fact, the above photo is of Zito (right) with astronaut Mike Gernheardt standing in front of a Mars Rover.
Reflecting on his career, Zito said: "This really brought together two of my passions, the space program and sewing."