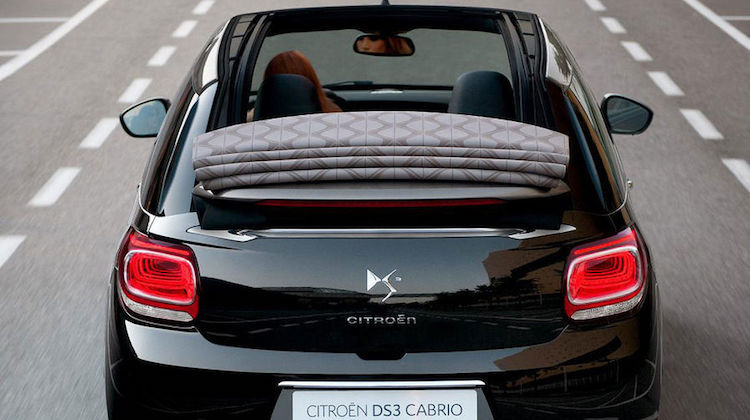 Haartz Corporation's jacquard weaving technology is one of the greatest advancements made in topping fabric in the last 10 years – providing, for the first time in automotive history, the ability to customize the color and design pattern of convertible tops.
The technology allows for up to three distinct colors of yarn to be combined into an infinite number of weave patterns and color combinations, transforming convertible tops from basic to bespoke.
Since its introduction in 2011, jacquard weaving technology has been used to make limited-edition convertible tops for some of the most popular vehicles, including the 2016 Chevrolet Corvette Z06 C7-R.
We recently spoke with Matt Williams, director of business development for Haartz, about the technology and how it's changing the automotive industry.
Part one of our two-part interview series focuses on what the technology is and how it's being applied to revolutionize convertible soft top design.
1. Haartz says its jacquard weaving technology allows for up to three colors of yarn to be combined into an infinite number of weave patters and color combinations. Aside from the three-color limit, are there any other limitations on design?
Any image is possible, but there are certain limitations that are driven by the "resolution" of the weave as dictated by the yarn density and the fact that we are interlacing yarns along and across the fabric (vertically and horizontally). This process, interlacing yarns on a two axis basis, isn't able to make smooth round edges around curves. Because of this limitation, designs with excessive curvature or small/fine detail may seem pixilated, so we recommend designs with fewer fine details and curves in order to see the best results.
2. What are examples of designs that could be created with ease?
Designs that don't require "positioning" on the roof or lack distinguishing features that highlight the curve limitations are the easiest to create. An example of easier implementation would be on a camouflage design, since it's non-directional, doesn't need to be located and doesn't have repeating small radius curves.
3. Haartz manufactures numerous lines of quality topping fabric — including Stayfast, Landmark, Twillfast and Sonnenland. Which fabric is this technology available for?
We are currently focusing our jacquard weaving technology on our Sonnenland products at this time, but it could become available with other fabrics.
4. Aside from unique colors and patterns, are convertible tops manufactured using jacquard weaving technology different in any other way from your typical Sonnenland fabric?
Jacquard topping materials are designed to meet the same exact performance standards as our standard acoustic, insulated and UV protection materials.
5. In regards to maintenance, do these tops require any additional care or products to keep them clean and in pristine condition?
Tops using our jacquard weaving do not require more attention than any other fabric top. Standard care and cleaning is sufficient to keep them in pristine condition. Check out our care guide for cloth convertible tops for tips on how to keep your cloth convertible top in perfect condition.
6. This is a relatively new technology. The first production vehicle to make use of it was the 2011 Citroen DS3. How has been the response from automakers and their respective customers?
Numerous automakers have expressed interest in this technology. The key for any automaker is finding a design that compliments the roof and the style of the vehicle.
7. The most well-known vehicle to feature this unique topping is the 2016 Mini Cooper Union Jack. Are there any other models currently sporting fabric made using jacquard weaving technology?
The 2016 Corvette C7-R used jacquard weave to incorporate racing stripes into the topping material. It's one of our favorite uses of the jacquard weave. The Citroen DS3 and Mini Cooper Union Jack also feature our jacquard weaving.
To learn more about Haartz Corporation and its quality topping fabrics, visit Haartz.com.