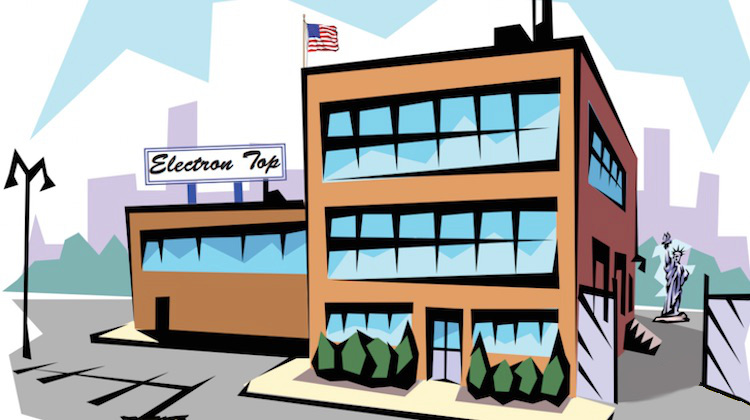 Electron Top just published its November issue of "Keep in Touch!" This month's newsletter is a prayer of thanks ahead of the upcoming Thanksgiving holiday.
Those of us in the auto upholstery industry work hard year round with rarely any breaks. It's not an easy industry to be in, but it is altogether fulfilling.
To all our community members – trimmers and sponsors alike – we'd like to say thank you. You make The Hog Ring possible, and continue to inspire us with your commitment, creativity, talent and kindness to your fellow trimmers. We are, indeed, thankful to be part of a wonderful community of professionals and friends.
Electron Top feels the same. Though Kimmy, Electron Top's office manager and author of the newsletter, is a lot more eloquent than we are…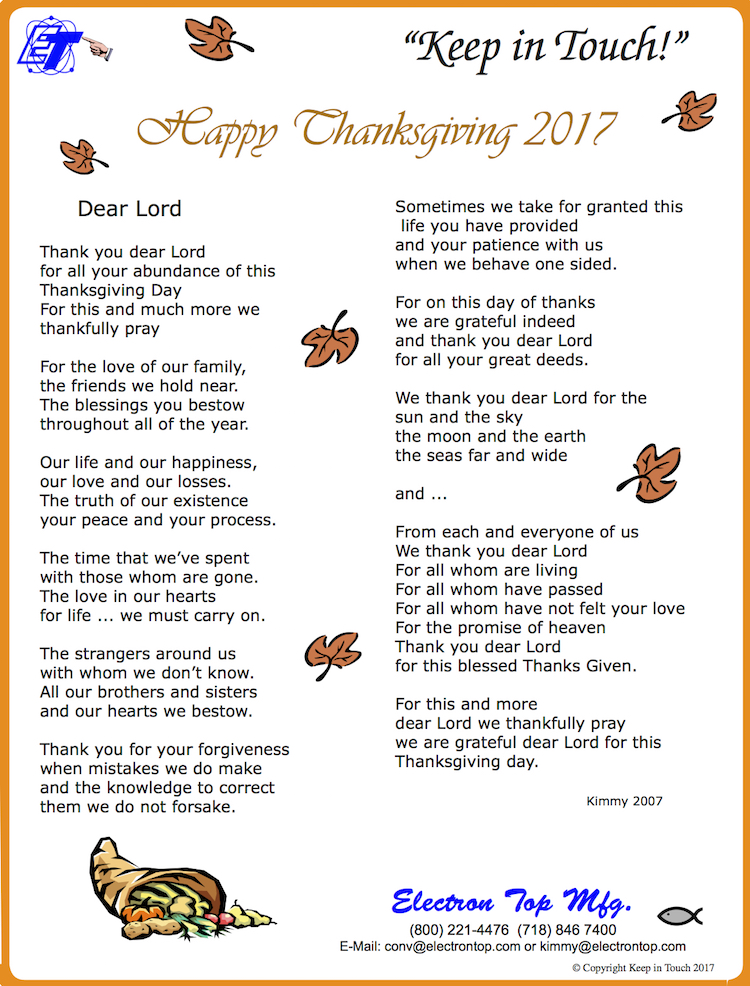 Electron Top manufactures quality replacement convertible tops made to exact factory specifications. Their pattern list dates back to the early 1900s and includes nearly every domestic and import convertible top manufactured – from Chevy to Alfa Romeo and everything in between.
Electron Top sets the standard for how a business should be run. Their staff is knowledgeable, experienced and always available to answer installation questions.
As a third-generation, family-owned business, they also care about us little guys. In fact, Electron Top is one of the few convertible-top manufacturers left that refuses to  sell their products directly to the public – limiting their market to ensure that our prices aren't affected. Now that's loyalty!
Set up a business account today by calling toll free: (800) 221-4476. You can also browse their catalog online at ElectronTop.com.