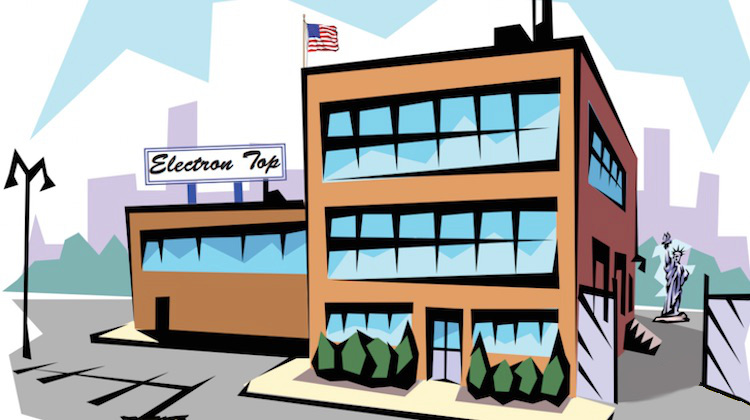 In today's global economy, it's become increasingly difficult to decipher between manufacturers of high-quality and subpar auto products — especially when it's unclear where they source their materials.
Fortunately, that's not a problem with Electron Top, which has been manufacturing convertible soft tops in the United States for three generations.
A recent company flier explains: "Our convertible tops are handcrafted in the USA using ONLY Haartz auto vinyls & cloths (American & German) and Topline American cloths!!"
Trust us, that's not the case with a lot of manufacturers of budget convertible tops that sell their products online. Such tops are often manufactured from low-quality materials, don't hold up to the elements and fit horribly.
Electron Top, on the other hand, manufactures quality replacement convertible tops made to exact factory specifications. Their pattern list dates back to the early 1900s and includes nearly every domestic and import convertible top manufactured – from Chevy to Alfa Romeo and everything in between.
What's more, they can manufacture and ship even the most unusual tops within 5 working days.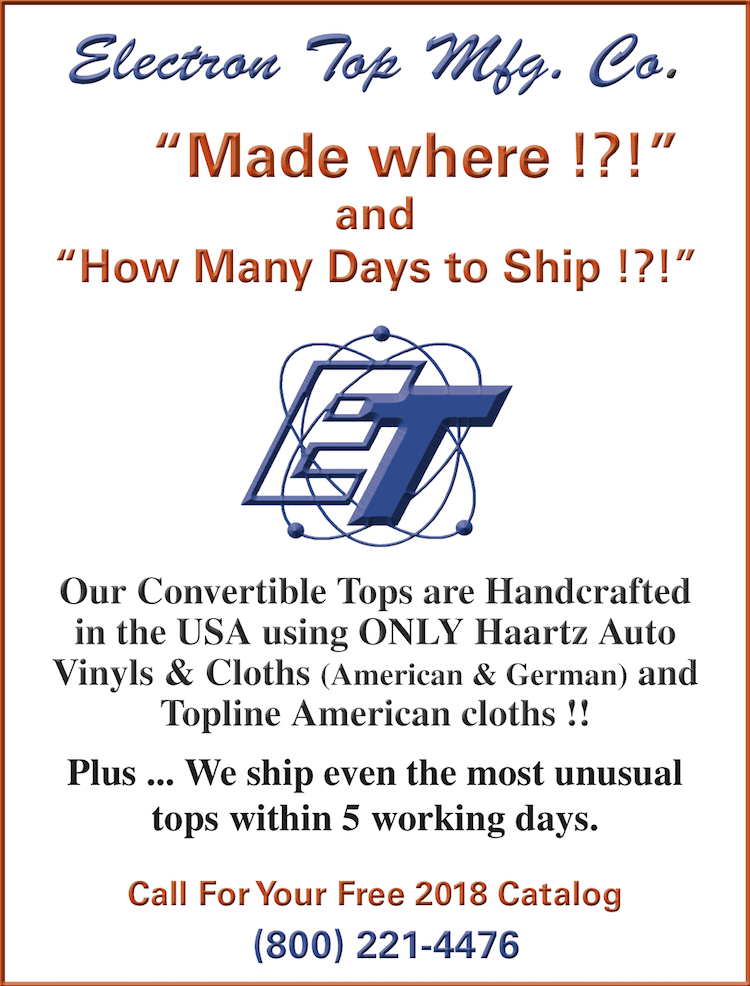 As a family-owned business, Electron Top also cares about us little guys. In fact, they are one of the few convertible-top manufacturers left that refuses to  sell their products directly to the public – limiting their market to ensure that our prices aren't affected. Now that's loyalty!
Set up a business account today by calling toll free: (800) 221-4476. You can also browse their catalog online at ElectronTop.com.