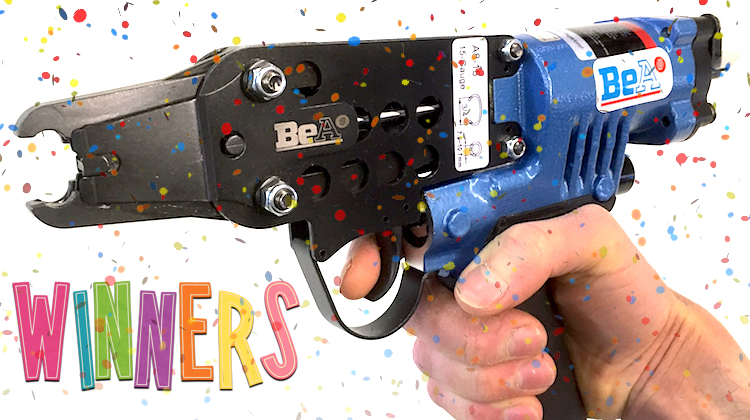 Congratulations to Rick Esterly of Stitchwurx for winning our Hog Ring Gun Giveaway! He takes home a BeA CL24-HR 68 pneumatic hog ring gun. That's a $395 value!
Of course, he's not the only winner. Brent Parker of Brent Parker Motor Trimming wins second prize, a BeA "Money Maker" t-shirt. And Oksana Ignatova of Red Thread Interiors wins third prize, a BeA staple gun trucker hat!
Thanks to BeA for sponsoring this giveaway, as well as the hundreds of auto upholstery pros who entered the contest.
We loved your entries, especially those who got creative and spelled out our name! Below are some of our faves!
Don't forget to check out our review of the BeA CL24-HR 68 hog ring gun. We tested the gun for entire week in our auto upholstery shop and fell in love with it!
The BeA CL24-HR 68 can be purchased online at Nail Gun Depot and Stapler Warehouse.
To learn more about BeA, visit their website and follow them on Facebook.