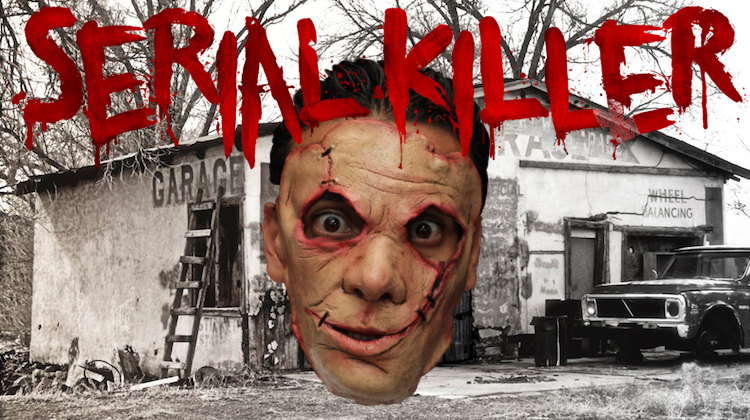 When serial killers aren't lurking in the shadows hunting for victims, most hold ordinary day jobs. According to a new book, one of their professions of choice is auto upholstery.
Michael Arntfield, associate professor of criminology at Western University, recently published a book outlining the preferred jobs of serial killers and psychopaths.
The book, Murder in Plain English, reveals that disturbed individuals tend to gravitate to specific jobs.
"Occupations and serial murders are often linked, and some specific full-time and part-time jobs are strangely over-represented among serial killers," Arntfield wrote in an article for The Conversation. "So much so, in fact, that over the last 50 years, some dominant patterns have emerged."
The occupations can be broken down into four categories based on skill, training and turnover. Below are the top three jobs in each category:
Skilled Occupations: Aircraft machinist, Shoemaker, Automobile upholsterer
Semi-Skilled Occupations: Forestry worker, Truck driver, Warehouse manager
Unskilled Occupations: General laborer, Hotel porter, Gas station attendant
Professional/Government Occupations: Security, Military personnel, Religious official
"Obviously, not everyone occupying these jobs is a serial killer, nor are they likely to become one," says Arntfield. Still, there's something about each of these jobs that appeals to serial killers and psychopaths. Otherwise, they wouldn't be "curiously over-represented" in these fields.
Arntfield doesn't say how many known serial killers were also auto upholsterers. But among the most infamous was Angelo Buono, Jr., one of the two "Hillside Stranglers."
Interestingly, the ABC crime drama "Wicked City" also features a main character who's a "manager of an auto upholstery shop by day and a sadistic killer by night."
So what is it about auto upholstery that attracts these types of people?
Perhaps it's the cutting and stitching, leather work or required attention to detail. Or maybe serial killers just like that auto upholstery is a relatively unassuming craft you can operate out of a small garage nearly anywhere, with little foot traffic to boot.
To find out, you'll need to read Arntfield's book.