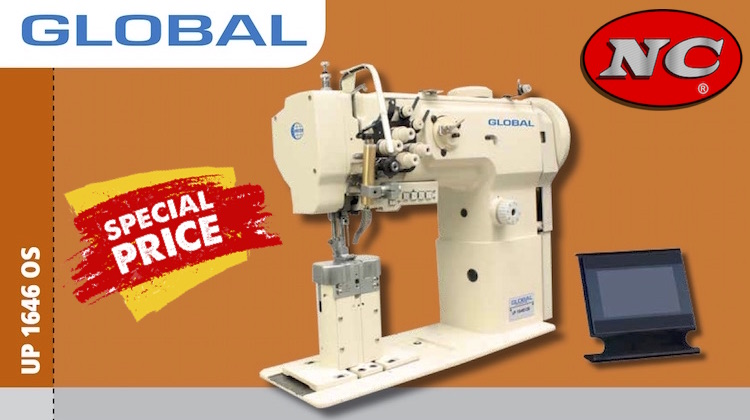 Want to take your stitch work to a whole new level? Check out the Global UP 1646 Ornamental Stitch sewing machine, now available at NC Carpet Binding & Equipment.
This programmable, twin-needle, post bed sewing machine is specially designed for auto, aviation, furniture and marine applications.
Not only does it sew ordinary top stich and French seams, it can make 33 eye-catching, decorative-stitch patterns that will blow your clients' minds.
Simply turn on the digital display screen, choose the single- or double-needle stitch pattern you want and guide your fabric through the sewing machine. It takes care of the rest!
"If you've been looking for that 'next level' machine, this is it," said Mal Maher, CEO of NC Carpet Binding & Equipment.
"Most machines that do this type of stitch work are manual and cumbersome. However, this unit is fully automatic and exponentially more capable," he added. "Best of all, it's incredibly simple to use."
Watch this video to see the Global UP 1646 OS in action!
"This machine provides patterns and technology that all shops can employ to increase their bottom line. More than patterns, you can perform standard French seaming and single needle work. The post bed setup provides ultimate maneuverability. This is easily the most capable upholstery machine in the world," said Maher.
Of course, the Global UP 1646 OS comes mounted to a gorgeous custom table that is powered by an automatic servo motor.
Check out the full data sheet below: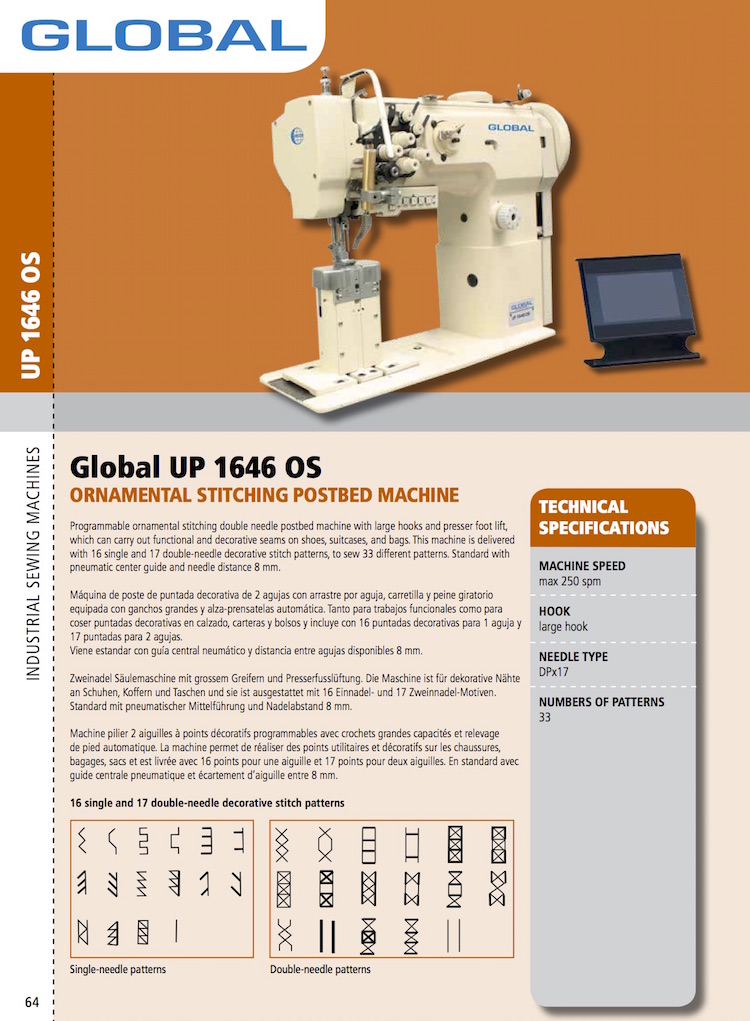 Limited-time Special Pricing
Pre-order before September 1st and pay only $10,250 + free shipping! (Retail Price $12,950 + $350 shipping)
Want to try it before you buy it? NC will exhibit the Global UP 1646 OS at the National Business Aviation Association's annual convention in Orlando, Florida, on October 16-18.
The NC team is also bringing it to the 2018 SEMA Show on October 30 – November 2, where it will be displayed alongside NC's other quality sewing machines.
Special SEMA Show pricing will also be $10,250. But after SEMA, the price reverts to $12,950.
Every purchase comes with an extended 1-year parts and motor warranty.
For more details on the Global UP 1646 OS, contact Mal Maher at malmaher@nccarpet.com.
To learn more about NC Carpet Binding & Equipment, visit n-ccarpet.com. You can also follow them on Facebook and Instagram.