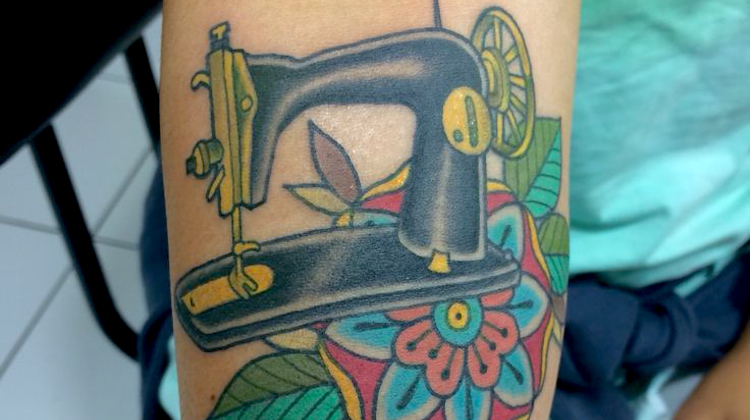 We asked to see your upholstery tattoos — and you didn't disappoint!
We asked our followers on Instagram to post photos of their upholstery-related ink, using the hashtag #UpholsteryTattoo, in exchange for a free, limited-edition The Hog Ring sticker.
Lots of trimmers responded, not just on Instagram, but Facebook too!
Below are some of our faves!
Of course, there were also some hilarious submissions…
Check out this "tramp stamp" submitted by Mikey Brown of Mikey's Kustom Upholstery. We're not sure what it means or why he chose to have it done, but he definitely deserves props for his sense of humor, dedication to the craft and awesome business branding.
Lastly, hats off to Rorky of O'Rourke Coachtrimmers for this washable marker tattoo taking the piss out of all of us! Even though it's a fake tattoo, he's still getting a sticker!
https://www.instagram.com/p/BkSRmB8A-vq/?taken-by=rorkyorourke
For more social media contests, follow The Hog Ring on Instagram, Facebook and Twitter. Also, register for our Auto Upholstery Forum.