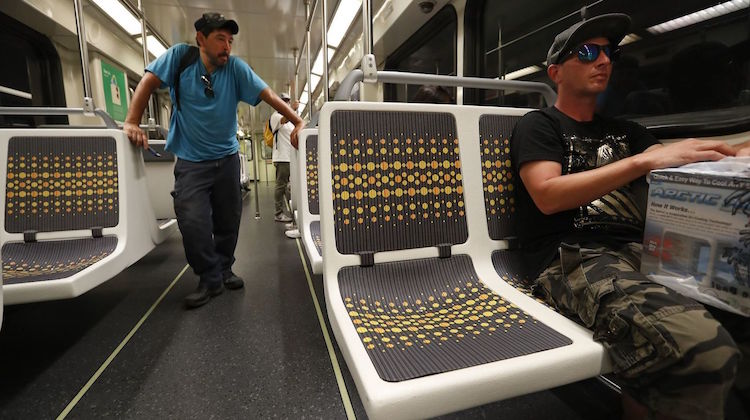 Fleet work isn't nearly as sexy as building custom hot rod interiors. But it is far more lucrative.
In 2013, we published an article titled "What You Need to Know About Fleet Work." It focused on securing contracts with trucking companies and local municipalities. But fleet work can apply to any system of mass transit. At the time, we wrote:
My shop's biggest accounts include all of our local school districts and municipalities, which supply us with a steady stream of busses, trash trucks, dump trucks, fire trucks, police vehicles, ambulances and heavy equipment seats.
We also service our water company's enormous fleet of trucks, several construction and landscaping crews, and of all our neighborhood truck-supply and repair shops. Fortunately, our shop's location is close enough to the Philadelphia International Airport that we can service their trucks and all of the surrounding airport shuttle busses too. We've even done many jobs for Philadelphia's public transportation system.
The point is, the list of potential clients is endless.
Of course, government contracts are where the real money is. Case in point, the Los Angeles Metro system recently announced plans to overhaul their bus and subway lines by converting ugly and dirty cloth seat inserts to vinyl.
The Los Angeles Times explains:
The seat change is one of many strategies Metro is pursuing to improve the experience of riding transit in Los Angeles County and win back riders. […]
In May, Metro spent more than $126,000 to replace 4,855 fabric seat inserts on buses and trains, Metro spokesman Dave Sotero said. In the last year, Metro replaced more than 90,000 upholstered inserts on buses, at a cost of more than $2 million.
A test run that began eight months ago suggests that the $486,000 needed to install the subway's vinyl seats will be offset by cost savings on parts, labor and deep cleaning, officials said.
How would you like to get your hands on even 5% of that budget? It's possible, but you need to know how to discover and bid on contracts.
Unless you're dead set on only doing custom work, start pursuing fleet accounts. You might not snag a multi-million dollar contract to refurbish an entire subway line, but a local trucking business or car rental company will keep you plenty busy and earning money.
To read more about the benefits of fleet work, check out our article: "What You Need to Know About Fleet Work."
[Photo via Mel Melcon / Los Angeles Times]